Troubling times
While the economy is up to its knees in mire, the ICT sector looks set to ride choppy waves.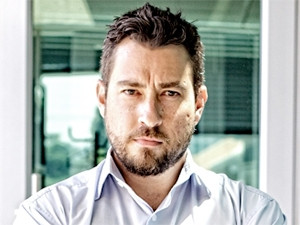 As business started winding down for December, and people wondered where 2015 had gone, alarm bells were increasingly ringing over the state of the economy.
Major economic indicators - from consumer to business confidence, the BankservAfrica Electronic Transfer Index, and the Purchasing Managers Index - were pointing to a decline in the economy and economic activity.
The economy really started going south in the second quarter when gross domestic product declined 1.3 percent, pointing to the increasing likelihood of a recession, which was narrowly avoided in the third quarter.
At the end of November 2015, Statistics SA issued its third-quarter numbers, showing gross domestic product gained just 0.7 percent. Investec chief economist Annabel Bishop says the figure, stripping out annualisation, was actually close to 0.1 percent, 'meaning the economy essentially saw virtually no growth between the quarters'.
Yet the IT sector seems to have proven itself to be resistant to the tribulations affecting the mining, manufacturing and other industries. How the IT sector will fare over the longer term remains to be seen, but hardware price hikes and slower revenue growth seem a given. Since the IT sector has been resilient to economic headwinds, it may even benefit as companies cut costs.
Price shocker
Ovum analyst Richard Hurst says the weaker rand and slower economic growth - which previous finance minister Nhlanhla Nene said in October was only likely to reach 1.5 percent for 2015 - 'are sure to have a negative impact on the ICT sector'. He says input costs are rising as items such as hardware are priced in dollars.
"While we can be sure that almost all of the local companies have hedged their dollar expenditure, just how far into the future they will be able to do this remains to be seen. The hike in electricity costs will also affect the ICT sector."
As a consequence, says Hurst, hardware, services and devices will become more expensive and this increase will be passed onto the consumer, although service providers may hold out as long as they can before implementing price changes.
Neil Watson, CEO of Digital Planet, says ICT is one of the investments that companies find relatively easy to delay, and notes that PC prices have, over time, been declining and the tech in the box has become increasingly sophisticated.
The hike in electricity costs will also affect the ICT sector.

Richard Hurst, Ovum
Yet, says Watson, the rand's weakness against the dollar resulted in a short-term price shock. Because most margins in the hardware sector are low, higher prices must inevitably be passed onto the consumer at some stage, he says. At his company, however, he says this has bolstered credit sales. FNB senior industry economist Jason Muscat expects inflation on imported goods to be somewhat higher over the medium term. Yet, he says, based on historical data most goods and services in the sector have been in deflation for some time. "That's a function of constantly evolving technology, which makes previous-generation technology much cheaper."
Muscat agrees that, for the most part, businesses will try to pass on cost increases to customers. Yet, he cautions, this can be at the risk of losing market share. "A more likely scenario would be that a portion of the cost increase will be passed on to the consumer, while the balance is absorbed by the retailer or service provider that sacrifices a little margin to maintain sales."
Hurst says the economic pressure is likely to dent revenue slightly, although this top-line pressure will perhaps not be as significant as initially perceived. "ICT companies are likely to focus on cost optimisation in such a market to ensure that profitability remains." Muscat concurs that IT companies' top and bottom lines will slow, but not massively. Those companies that also operate outside of SA may also see the upside due to the weaker rand, he adds.
Industry observer and veteran Adrian Schofield cautions against generalist conclusions, noting the sector is complex. He says revenue for service providers will be less affected than the sales of the latest imported hardware, where consumers will be more price-sensitive. "In some enterprises, the tougher economic climate can lead to increased investment in technology as (companies) seek ways to reduce operational expenses."
Counter-cyclical
Duxbury Networking CTO Andy Robb says there are those with a 'glass-half-empty' view of the ICT marketplace. Yet, there are a number of 'pluses', especially in the software arena where margins are significantly higher and players are able to absorb much of the economic 'hit' associated with the current climate. "There remains a significant amount of fat in this sector."
Robb believes there is enough evidence to support a future 'glass-half-full' perspective, 'despite the inevitability of a recession, which will place a further squeeze on spending from enterprises'.
One may argue that a depressed environment is forcing companies to survive by virtue of improving efficiency.

Danilo Pagani, Imara SP Reid
Adds Imara SP Reid research analyst Danilo Pagani: "One may argue that a depressed environment is forcing companies to survive by virtue of improving efficiency and this, in turn, bolsters the solutions industry overall."
In addition, says Pagani, other disruptive forces are at play, which may prompt more hard drive sales because of the big data environment we live in. The big data and Internet of Things environment will require improvements in servers, hard drives and software, which may 'spur an inverse correlation to general market conditions'.
Muscat agrees that IT can, in some cases, be counter-cyclical. "When the economy begins to slow, businesses are under pressure to reduce costs and look to IT and automation to reduce the dependence on labour, given labour market rigidities."
Tech may replace several staff members and reduce the downtime potential, increasing efficiencies, says Muscat. In addition, he notes, consumers may shift their spending to entertainment forms such as DStv instead of going on holidays.
Difficult economic times also mean there are more opportunities for industry consolidation, says Muscat. Marginal companies will flounder, while their stronger, more efficient competitors gain market share, he adds.
Merger and acquisition activity often rises toward the trough of business activity because companies are valued at a lower price tag, and can be bought at a discount, says Muscat. "We wouldn't be surprised to see a greater degree of consolidation in the market as well as spinoffs (or sales) of business units that are not core to the business."
Beating the odds
The distorted nature of the tech sector can be seen in recent results, with companies that specialise in services beating the odds, and others facing an uphill battle. BMI-Techknowledge analyst Tertia Smit notes that some of the IT players are doing better than the telcos, with telecoms growth expected to grow at 0.7 percent, and IT at seven percent, which is faster than the economy.
Muscat says the ICT sector has mostly been resilient through tougher economic conditions as it has become more of a necessity. "While we expect growth rates to slow, given the high base of previous years, we don't expect a contraction."
Schofield adds the weak rand could favour exporters, but cautions that if government's policies make the country an unfriendly place to visit or do business, then the advantage is lost. "Similarly, if there is no improvement in the unemployment situation, then local consumption cannot increase and the tax base is eroded, reducing government's capacity to improve service delivery."
Project investment
How the current situation will affect largescale projects - such as SA Connect, which is already running behind schedule - will depend on how far down the line the project is, and whether project managers have hedged against the currency to avoid sudden shocks, says Hurst. "The economic environment does not bode well for any new projects that may come to the fore."
Pagani anticipates that expansionary ICT projects will get put on hold while global markets remain in a tentative state. He adds projects such as SA Connect could experience cost overruns if hedging was not written into the original contract.
Tim Parle, BMI-T's telecoms specialist, says that as buying prices are hiked, the scope of projects will need to be scaled down. He says SA Connect's 2016 goals must be under threat.
Yet, says Muscat, the biggest threat to large projects are from policy inconsistency and delays, rather than slowing economic activity. "Both government and the private sector will continue to lean on ICT and the efficiencies it can deliver to contain cost increases, but the rate of adoption will likely slow as government gives priority to social spending and the private sector looks to sweat current assets and defer large fixed investment projects."
This article was first published in the [February 2016] edition of ITWeb Brainstorm magazine. To read more, go to the Brainstorm website.