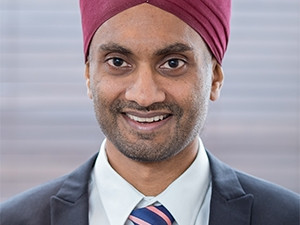 Raj Jandu has been appointed Neotel CFO, taking up the role that has been empty since late 2015.
Jandu, along with new chief sales and marketing officer Michael Allschwang, form part of a new leadership team that will oversee major investment in Neotel's networks and services after the company officially joined the Liquid Telecom group in February.
Neotel has effectively been without a permanent CFO or CEO since August 2015, when then CEO Sunil Joshi and CFO Steven Whiley were placed on "special leave" pending an investigation into alleged bribery and corruption in connection with a Transnet deal worth R1.8 billion.
In November 2015, Whiley resigned "as a result of the lengthy duration of the investigation" and the Neotel board said at the time it was satisfied he had "at all times acted with integrity". In December 2015, Joshi also resigned, with the board saying it had found nothing at the time that implicated him personally in any bribery or corruption activities.
Neotel was officially acquired by Liquid earlier this year for R6.55 billion, with investment group Royal Bafokeng Holdings (RBH) coming on as a partner to buy a 30% equity stake.
Jandu joins Neotel from Liquid Telecom, where he has been CFO for the East Africa region since 2013, overseeing the financial management and growth of the company's operations in several key markets.
He also previously served as CFO of Altech Technologies in East Africa for five years and made the switch to Liquid Telecom after it acquired Altech's networks assets, which included operations in Kenya, Uganda, Rwanda and the Democratic Republic of the Congo.
Prior to that, he served as finance manager for Sameer Investments as well as senior manager for budgeting and budget control at telecoms group, du, in Dubai.
"I am delighted to be joining the Neotel management team as we look to strengthen the company's finances and significantly grow its market share across South Africa," says Jandu.
Allschwang also brings local and regional market expertise to the Neotel management team, after previously spending 13 years with Vodacom, including roles as corporate sales director for the group and as a managing executive for Vodacom Business. Over the last two years, he has worked as group CEO for South African sustainable solutions provider The Green-Co.
A new Neotel CEO is yet to be announced but Liquid Telecom group CEO Nic Rudnick told ITWeb in February that the search for the leader was over, but it would be a few weeks before the person would take up the role. He divulged the new leader would come from outside of SA, saying the person "has been chosen to bring in new ideas and new ways of doing things and not to replicate the same things that we have seen in the South African market in the past".
Liquid Telecom is a pan-African telecoms group and a subsidiary of Econet Global.