Police arrest three linked to chief justice burglary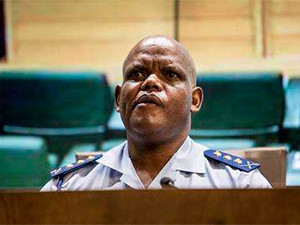 IT equipment containing critical and confidential information that was stolen from the office of chief justice Mogoeng Mogoeng on Saturday is yet to be recovered by the SA Police Service (SAPS).
Briefing media in Pretoria this morning, SAPS acting national police commissioner Khomotso Phahlane said three men in Mamelodi linked to the break-in at the office of the country's highest judicial officer had been arrested, but the stolen IT equipment is still missing.
With the looming end of the Cash Paymaster Services contract for the payment of SA Social Security Agency grants, the Constitutional Court (ConCourt) permitted the extension of the current invalid social grants payments contract for another 12 months.
Following the key ruling handed down by the highest court in the land on Friday, the office of chief justice Mogoeng was broken into in the early hours of Saturday morning.
Thieves made off with15 computers from the human resources department, containing confidential information of all the South African judges, judiciary staff and all the courts.
Although there has been speculation surrounding the suspicious timing of the burglary and ConCourt ruling, Phahlane said conclusions cannot be drawn as to whether the two incidents are related or an inside job.
"The investigation is still at preliminary level. We can't say much about the information on the computers...What we know is that 15 computers were stolen and it is our job to make sure they are recovered."
Upon the arrest of the three suspects, the SAPS also seized unlicensed fire arms, fake identity documents and a stolen vehicle.
The acting police commissioner also implored a man named Nkosinathi Msimango to report to the nearest police station, as he is believed to have valuable information required to resolve the case and assist in the recovery of the stolen IT equipment.
In light of the break-in, the office of the chief justice is reportedly reviewing its security measures.
According to Business Day, the spokesperson for Mogoeng said security arrangements for judges, the ConCourt and the office of the chief justice were under review.
ConCourt judges had previously been targeted by thieves who had stolen computers over the past two years and no arrests have been made, said the spokesperson.