GRC buy-in needs right mindset
If governance, risk and compliance (GRC) initiatives are perceived as 'policing', people will always find a way to get around rules and regulations.
"This makes for an often daunting stand-off between the GRC 'troops' and 'the rest' within your business," says Axel Rittershaus, executive and leadership coach at The Executive Coach.
"If the mindset of people, from the lowest level up to the C-suite, truly supports GRC, it won't be a big deal. But GRC will never work if it's an additional project. It has to start with the way people are encouraged by their managers to speak up, and end with the goals the business defines for its employees."
Employee resistance when it comes to actively engaging in GRC initiatives is a significant issue in South African companies, says Rittershaus. "One of the key issues is a catch-22 situation: since almost everyone needs to work hard to gain market share and win clients, how do you treat the company's super-star who brings in major deals - but always works on the edge of compliance. This 'role model' is seen everywhere by everyone, and the thinking is, 'well, if he doesn't care, why should I?'"
Rittershaus, who has worked with numerous companies locally and abroad, says the three critical success factors in any coaching intervention aimed at getting staff to buy into and support GRC within the business are full transparency, total personal responsibility and zero tolerance on all levels.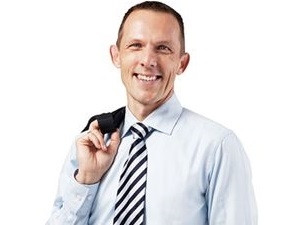 He will present at the upcoming ITWeb GRC Summit 2014, to be held in Johannesburg in March. He will focus on the practical steps required to create the right mindset among staff towards GRC.
Registration for the annual ITWeb GRC conference and workshop is now open. Click here to find out more and take advantage of the early-bird offer.