Broadcasting future lies in IP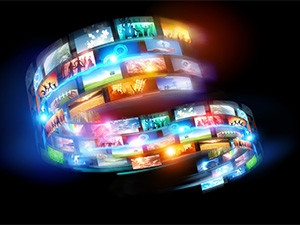 There is a significant drive in the broadcast industry to replace the current serial digital interface (SDI)-based infrastructure with Internet protocol (IP) solutions.
So said Jochen Kuhnen, field marketing manager networking, Germany, at Imagine Communications, speaking at the Media Tech event in Fourways this week.
SDI is a standard for digital video transmission over coaxial cable. The most common data speed is 270Mbps. However, speeds of up to 540Mbps are theoretically possible.
IP infrastructures permit stream-data to be transported over Ethernet networks, rather than via SDI switches and cables, and offer numerous advantages to broadcasters. IP infrastructures are far less costly to build and maintain. They also provide greater capacity and enhanced flexibility, allowing broadcast operations to grow more quickly and run more smoothly with fewer problems.
Kuhnen noted SDI-baseband technology has been a standard in the broadcasting industry, but new IP-based video, audio infrastructure and workflows are promising far more flexible and cost-effective solutions.
According to Kuhnen, the move is about changing the workflow environment from being hardware-based to software - and as a result achieving operational flexibility.
He pointed out the transition is being driven by the growth of over-the-top TV services such as Netflix and Amazon Prime and traditional linear television audiences who are drifting towards mobile and computer-based platforms.
This is driving broadcasters to search for new business models to remain competitive, he added.
"It is inevitable that things are moving to IP and broadcasters have to transition from hardware-based baseband video to software-based IP video - simply to remain competitive."
Also speaking at the event, Mat Shell, solutions and proposals manager at Pebble Beach Systems, UK, said IP-based infrastructures provide a level of flexibility that current broadcast facilities cannot offer.
However, Shell warned moving to IP for the sake of it without looking at business priorities doesn't make sense.
Switching to consumer off-the-shelf technologies and to IP introduces costs to the business -network infrastructure can be hard to purchase and broadcasters will need cross-functional teams with skills and knowledge in both IT and broadcasting, he said.
"I think the early adaptors will be in the more developed countries because they are prepared to invest in new technologies early than in Africa. The transition to IP-based infrastructure is inevitable - it may not happen overnight but the change is happening, said Shell.
The transition will take years, and broadcasters will probably deploy IP alongside existing SDI components until they are more familiar and ready to go fully IP, he added.