Convict monitoring pilot 'highly successful'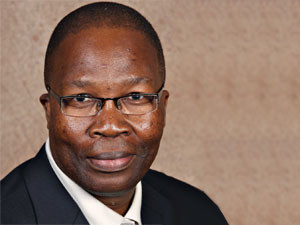 The Electronic Monitoring Pilot Project, which was implemented by the Department of Correctional Services (DCS) in February last year, has already proved to be economical, effective and efficient, although the official pilot report is only expected to be completed in September.
According to DCS spokesperson Logan Maistry, the pilot, which entailed placing 144 life-sentenced offenders who were released on bail on electronic monitoring, has shown a 100% success rate. This means all offenders complied with their parole conditions and did not re-offend.
Electronic monitoring is increasingly hailed as an ideal solution to the problems the DCS faces, such as overcrowding of correctional centres, the high costs involved in keeping offenders incarcerated, and the socio-economic implications of removing offenders from their families and communities.
During correctional services minister Sibusiso Ndebele's recent budget vote speech, he revealed that it currently costs the taxpayer R9 876.35 per month to keep one inmate in custody, while electronic monitoring costs R3 379 per month, per offender.
According to correctional services spokesperson Koos Gerber, the figure relating to electronic monitoring comprises all expenditure incurred under the programme, called "Supervision". This includes equipment, admin cost, compensation of employees and other resources like transport within the supervision component, but excludes rental of office space.
Overcrowding is another pressing problem that has the potential to be alleviated significantly by the use of electronic monitoring, says Maistry. "The figures change every day, but on 27 May, SA's inmate population was 152 514. Of that, 45 043 are remand detainees."
In addition, 65 931 offenders are outside correctional centres (parolees and probationers).
In response to public doubt regarding the department's ability to effectively monitor offenders' whereabouts if not incarcerated, Maistry stated that, as of April this year, 98.4% of the 65 931 offenders under community corrections complied with all their parole conditions and did not re-offend.
Smart safety
The electronic monitoring solution used during the current pilot utilises global positioning satellites (GPS) to track offenders' locations in real time, explains Gerber. "Offenders monitored with active GPS are required to wear ankle bracelets that communicate with a monitoring tracking device (MTD), carried by offenders at all times. The MTD communicates with a satellite and transmits information to the monitoring control room through the cellphone network. The MTD device can receive calls and display messages from the control room or community corrections officials."
Gerber says notifications of violations are received by National Control Room (NCR) operators and analysed to verify whether offenders are complying with their conditions, particularly those relating to curfew and geographical restrictions. The NCR then informs the community corrections officials, who will either immediately contact or visit the offender. "Remedial measures will be applied based on the nature and seriousness of non-compliance with conditions."
Both the ankle bracelet and MTD incorporate advanced technology to alert the NCR of any tampering, says Gerber. However, he notes there is nothing to actually prevent offenders from moving out of their geographical restrictions, but says offenders will have to face the consequences of their non-compliance, and this may result in their return to a correctional centre.
Backing the bracelet
In response to Ndebele's budget vote, ANC chairman of Parliament's correctional services committee, Vincent Smith, said he believes offenders sentenced to a term of 24 months or less (of which there are currently 10 630) should be considered as candidates for correctional supervision, and not incarceration.
According to Maistry, the DCS encourages the placing of suitable offenders on electronic monitoring, but says the decision lies within the judiciary domain, and not with the department.
DA shadow minister of correctional services, James Selfe, is also optimistic about the Electronic Monitoring Pilot Project. "The pilot project appears to be working well. These [electronic] devices are apparently very sophisticated and sensitive to prevent tampering. I would be inclined to give [the project] the benefit of the doubt, unless the contrary is proved."
Selfe noted that, should more offenders be placed on electronic monitoring, each offender's case should be judged on its individual merits.
"In broad principle, we should try to keep people out of prison, and tracking devices can make a big difference. But it should depend on a number of factors, such as the seriousness of the crime, whether he or she is a repeat offender or gets re-arrested while out on bail, etc."