Best of both worlds?
Are hybrid machines charting a new course for the PC market?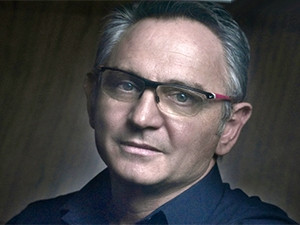 "What this device does is extraordinary. It's the best browsing experience you've ever had...it's unbelievably great...way better than a laptop...way better than a smartphone."
With those words, the late Steve Jobs launched Apple's iPad in 2010 and tablets have since become pervasive. But their widespread visibility hides a less enthusiastic fact: tablets are not selling very well.
Sales started hot, but peaked in 2014 and have been in decline since. Laptops are also spiralling downwards, and neither looks like they will pull out of their tailspins soon. The market has been struggling to make up this difference and only one category is bucking the trend.
Rise of the hybrid
The hybrid market has two branches: high-end tablets with a detachable keyboard and convertible laptops that can manipulate their screens into a tablet posture. They can be seen as two approaches to the same challenge, a bridge between the functionalities of tablets and laptops, but serving different use cases.
Yet both are almost equally attractive to buyers: convertibles woo laptop upgrades by promising the perks of a tablet, while detachable 2-in-1s bring the oomph of a laptop to the tablet paradigm. Both adhere to the twenty-teens demand for sleek devices with touchscreens.
"More and more people are moving to a slimmer and lighter device as opposed to your traditional clamshell notebook," says Julian Pienaar, pre-sales and product technologist at Lenovo South Africa. "Touchscreens (on laptops) have been around, but people are now demanding tougher designs and longer lifecycles."
Local trends reflect other markets, says IDC senior research analyst Yonela Nkinti, noting that detachable tablets are 'expected to grow much faster than convertible notebooks. Convertible notebooks will experience a higher demand from commercial end-users. However, home-users are expected to contribute the most towards the growing demand for detachable tablets'.
Hybrids are currently all over the market. Microsoft's Surface line and Lenovo's Yoga machines lead, followed by Asus, HP, Toshiba, Dell, etc. Most invariably run Windows, the exception being Apple's iPad Pro. Although hybrid sales are rising, it's still a small group. So is this a fad or are hybrids a vision of the future?
Weapon of choice
Warren Hero, CIO of Microsoft South Africa, is a fan of his Surface device, chosen to compliment his restless executive lifestyle. He says that over the past few months, it has replaced his laptop and tablet completely. The main appeal is "the form factor, with no functionality degradation, that it really enables me in my work as a mobile knowledge worker. At the office, I make use of the keyboard, and when at home, the tablet mode has a high utility so I can keep abreast of any evolving work situation," he says.
Hero is part of the market that has helped hybrid shipments grow between 40 and 70 percent, year on year. This popularity was enough to prompt Intel to produce a hybrid-specific chipset, the Core M. It's not alone: rival ARM is developing its own hybrid chip technology.
Core M's arrival lends more credence to the hybrid being a fixture, not a fad. The CPU, according to Intel enterprise technology specialist Vince Resente, may not be as brutally powerful as a top-end laptop, but it compensates with superior battery life and support for fanless designs. Core M also embraces proper enterprise security, otherwise known as the slow death of Bring Your Own Device (BYOD) culture.
"We went through a phase of BYOD, when corporate end-users started realising it's cool to have your own device," says Resente. "BYOD was supposed to be nice, but once corporations put down their security footprint, people didn't like that someone else took control of their personal devices."
Core M hopes to introduce more certainty with features that dovetail with business security, allowing companies to create device fleets that can be circulated among employees as they need them, each activated by login credentials.
This aligns nicely with the dominance of Windows in the hybrid market, since most such devices are compatible with Microsoft services such as Active Directory. Hybrids may not bring back the BYOD dream entirely, but they open doors for smart devices in business that iOs and Android have been far less successful at.
But much of the above is still aspirational. Core M is relatively new and expensive - most hybrids are not using it yet. There is also the problem of shoehorning two different experiences into one device. Andreas Cambitsis, partner at Business Science Corporation, wields a Surface Pro 3, which replaced his iPad. Was it a step forward?
"In portability, yes. But as a tablet, it's not great, largely due to the Windows OS not being a good tablet OS."
A work in progress
Would he move back to an iOs device? No. Even though core Microsoft services work very well on Apple devices, many niche Windows applications aren't supported. He also isn't interested in cumbersomely carrying two devices: "I don't want to have a laptop and a tablet. So I'll stick to a small form factor laptop running Windows, even if it's compromised as a tablet."
A common criticism against detachable hybrids is that they are better for consuming information than creating it. This may explain why the C-suite is more attracted to 2-in-1 devices, says customer business development director at BT, Steven Yates: "Executives spend more time checking and approving data than creating it. They approve material, but compiling that material often falls on more versatile machines."
Hybrids, especially 2-in-1 detachables, are not great content creation platforms. Even the iPad Pro, pivoted with its stylus as a tool for designers, has been criticised for a lack of power and appropriate software.
Convertibles do better in this respect. Josh Miltz, a software developer at Tariffic and tablet-eschewing laptop guy, uses a Lenovo Yoga 2 Pro. He bought it as a well-priced and powerful ultrabook alternative, but got the perks of a hybrid.
"I use it both as a work computer and a personal computer," he says. "At work, the laptop sits on my desk all day connected to a second monitor. I never use the touchscreen or flexible hybrid form when at work. In my own time, however, it has made a difference. Using the touchscreen in tablet or tent mode while browsing the web in bed or on the couch provides a better experience over a regular laptop."
His machine successfully runs Ubuntu Linux, indicating a lack of the operating system ringfencing found among tablets. Miltz agrees that current hybrids are too underpowered to take on hardier PC tasks such as design or gaming. "But if performance of hardware continues to improve this rapidly, I see no reason why an iPad or Surface Pro couldn't be inserted into a typical docking station at work to be used with a computer monitor, mouse and keyboard when needed."
Hybrid devices appear to be a step beyond feature gimmicks. There seems to be genuine momentum both among buyers and the companies that manufacture hybrids. But hybrids still demand far less than ten percent of the market - far from a revolution. Yet it is extraordinary. Steve Jobs may have been right after all...
This article was first published in the May 2016 edition of ITWeb Brainstorm magazine. To read more, go to the Brainstorm website.