MTN opens up LTE to prepaid users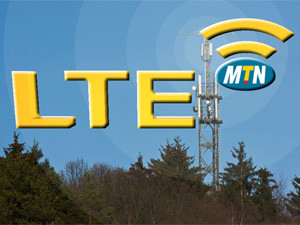 MTN has announced the availability of long-term evolution (LTE) for PayAsYouGo subscribers.
MTN says LTE will provide high-speed Internet access to customers with an LTE device, in areas covered by the latest generation wireless technology.
"The new MTN PayAsYouGo LTE SIM cards (128k) are available from any MTN branded store including participating retail outlets."
The operator says existing prepaid customers that want to perform SIM swaps to the new LTE (128k) will also now be able to do this.
The MTN LTE PayAsYouGo SIM pack will consist of the standard SIM, micro SIM and nano SIM and will cost R1.50.
"Once a customers has a 128k SIM and has an LTE device, the customer will be auto-provisioned."
MTN notes that LTE supports new generation applications like high-definition television (HDTV), online gaming, video conferencing and multi-channel streaming HDTV.
LTE beginnings
LTE (commonly referred to as 4G) has the potential to operate at more than double the speed of any mobile connection previously commercially available in SA.
MTN launched its commercial LTE service at the end of November 2012, about two months after mobile rival Vodacom launched its new generation network, becoming the first to introduce the technology to SA.
While the service was initially only available for contract subscribers on both operators' networks, Vodacom announced in March last year that increased LTE coverage and a much wider pool of LTE-enabled devices had had made it possible for TopUp and prepaid users to access the service as well.
"We want everyone to have access to the latest technology and fastest mobile connection, so there's no additional charge for LTE. All you'll need is a 64kb or higher SIM card and a compatible device," Vodacom CEO Shameel Joosub said at the time.