Barclays Africa Group's hub supports women in tech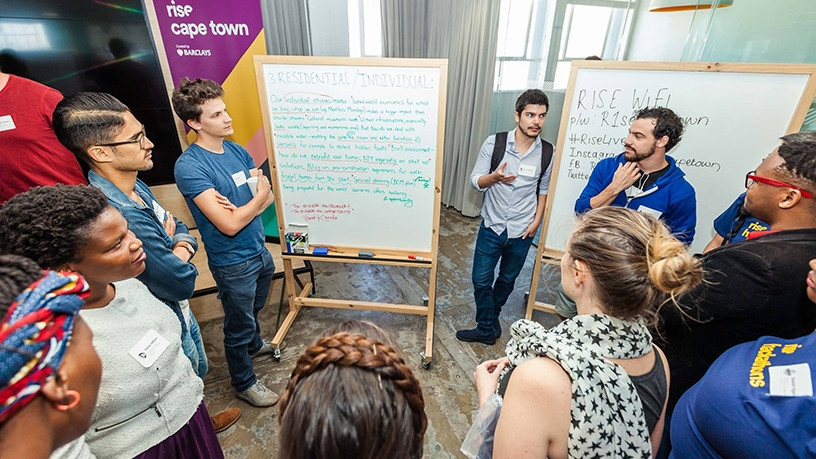 Barclays Africa Group's fintech innovation hub, Rise has committed to support five women entrepreneurs in the information and communications technology sector.
The global community which facilitates collaboration and fintech innovation, says it will be providing the women entrepreneurs with a six month-long subsidised membership to the Barclays-funded initiative.
Launched in 2015, the Rise hub in Woodstock, Cape Town, is part of a network of seven Rise centres globally, which aim to enable members to connect with counterparts and mentors in other parts of the world, while providing businesses with financial and skills development support to achieve sustainability and growth.
Shirley Gilbey, head of Rise and Co-creation at Barclays Africa Group, says the ability to bring scale to women-owned businesses has long been at the centre of the Barclays proposition.
"The intention is to lower the barrier to growth for women entrepreneurs by supporting them with access to a space and community that can help fast-track their personal and professional ambitions through mentorship, access to markets, and access to learning and skills development opportunities.
In addition to the connected digital network, Rise has physical innovation hubs in London-UK, Manchester-England and in New York-US. With over 5 000 start-ups interacting through the Rise London and Manchester hubs in the first year alone, over 20 hackathons being hosted and over 130 companies having made use of the global sites.
"We specifically selected women entrepreneurs for the important role they play in driving economic growth - research has found that women in developing countries are largely prevented from harnessing their full potential due to a lack of funding, regulatory restrictions, lack of training and socio-cultural restrictions," notes Gilbey. "By providing an enabling environment for these women, we can contribute towards their ability to start and run successful businesses."
Rise says the participating start-ups were selected based on a number of criteria - they had to be early - or seed-stage entrepreneurs with novel and potentially disruptive patented technology. The expected development and growth potential of test products, current clients and business traction were also important according to the company.
The four start-ups selected:
Trade Circle: Founded by Lauren Davidse, Trade Circle developed a digital business-to-business trading platform to modernise the supply chain of and for small, medium and micro enterprises in developing economies.
Minderz: Started by Boitumelo (Tumi) Menyatswe, Minderz is an online platform that connects pet parents/owners with experienced, available and vetted sitters.
88 Business Collective: Headed by Antoinette Prophy, 88 Business collective is an accelerator programme focused on emerging women entrepreneurs.
Girl Hype: is the brainchild of Baratang Miya. Girl Hype is an education technology start-up which has three product offerings - Women and Girls Code Academy to create a pipeline of employable women in tech; the second is an entrepreneurship clubs solution called Women In Tech. The third is a Women Executive Fellow Programme for mentorship of graduates.
"Our ultimate objective is to support the power of small businesses, this is co-creation for shared growth," concludes Gilbey.