AI just got smarter
Artificial intelligence is becoming more human, allowing experts to transfer their knowledge to computers.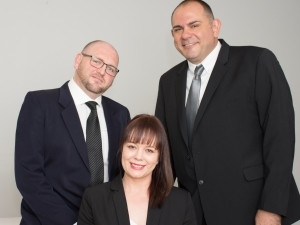 A new breed of artificial intelligence (AI) is focusing on human expertise instead of mathematical curves. This new AI technology, developed collaboratively by Virtualscape Technologies in South Africa and Analycat in the UK, adds the value provided by a human expert to massive amounts of data without anyone having to physically go through the transactions. Johan Pietersen, MD of Virtualscape Technologies, calls it AI 2.0 and it's focused around human-based learning, instead of data-based learning.
Pietersen says: "The new system is a deviation from the work done historically in AI. Over the past 24 years AI has been moving in one direction - simplifying problems in order to make them more accessible for computers. Our new AI has elements of the original technology but allows for a whole new approach to decision-making by replicating the part of the human brain that makes expert decisions."
It learns from experts, mimicking how their mind makes a key business decision and then echoing it. The result is able to enhance or replace countless human decisions in almost any industry. "This has been achieved by combining mathematics, neurology, modelling and psychology to create a new generation AI," says Adi Hazan of Analycat UK.
When an expert makes a decision, spatial neurons come into play. These neurons physically map themselves to do certain routine tasks, like driving home from work, for example. The new generation of AI does exactly the same thing. "What makes it unique," says Pietersen, "is that you can adjust the importance given to certain decision factors or values depending on the scenario. And in the process, you learn about your own decision-making process as well."
The process is simple. First, you specify what the decision is and what questions you would ask in order to make the decision. Then the AI will ask you a set of cleverly optimised scenarios around those questions to establish the underlying thinking. Unlike traditional AI, the resulting model can be calibrated and fine-tuned by management or regulators to ensure that the decisions are in line with the corporate strategy.
Hazan says: "Like all AI at the moment, the system has its limitations, it isn't designed for big data and it doesn't do natural language. However it fills a niche where other AI systems fall short because the aim is to identify and eliminate bad data, and this is where it excels."
The business benefits are many, according to Pietersen. "It can create opportunities for a company to improve its efficiencies and to standardise, avoiding peaks and troughs in service quality. It also gives the organisation the ability to replicate the decisioning performance of the top experts throughout the business."
"It also allows companies to embed their own flavour, their own way of making decisions," adds Aliza Visagie, MD of Virtualscape Visualizations. "What we're describing isn't a rigid piece of software, it's flexible and adaptable to each organisation. Instead of striving to dehumanise decision-making, the aim is to standardise around a predetermined level of human expertise. It adds your secret sauce to the blend."
Another plus is that this type of AI implementation improves business continuity protection by reducing the organisation's reliance on any one person and their unique skillset. Pietersen cites the example of an insurance company losing its top underwriter: "If everyone within the business is using a standardised logic that's based on unique human perspectives, pretty much everyone can price an insurance policy with a similar degree of success. However, this type of AI goes one step further; it also allows companies to model other opportunities prior to introducing them to the market."
The AI can be easily embedded into existing systems and clients can even build their own front end if they want to. Simply put, it creates the ability for other products (applications) to make expert decisions where speed and quality are critical. The technology has applications in industries like fleet management, short-term insurance or banking, which are high volume transaction environments.
A practical application would be in the event of a household claim made with a short-term insurer. Some 80% of claims are routine, but they still have to be read at least once by a human. Instead of having to make an individual assessment based on physically reading the claim, an assessor could allow the AI to determine its validity based on predefined criteria that are applied to every single claim. This frees the assessor to focus their skills on the 20% of transactions that do need attention, speeds up processing and ensures more consistency in how claims are handled.
The last word comes from Hazan, who emphasises that artificial intelligence is not intended to replace humans. He says: "The appeal of AI to business is predominantly its ability to reduce costs by taking over roles that are menial, time-intensive and therefore wasteful of skilled people. These people are freed up to focus on matters that require real human expertise or to take on other roles within the business. Both Virtualscape and Analycat are committed to the ethical implementation of AI, where it leads to the creation and improvement of work, not displacement of people. The focus needs to be on re-skilling and up-skilling."
Business benefits:
* Reduces risk;
* Business continuity;
* Test new solutions ahead of launch;
* Review and audit past decisions;
* Easy to use operational software tool; and
* Low TCO so accessible to businesses of all sizes.