SMEs overlook BYOD security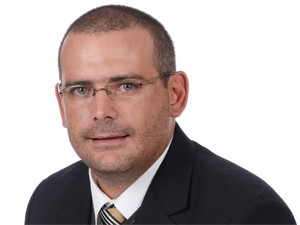 Bring-your-own-device (BYOD) threats are still often overlooked by small business owners with many believing that it poses no threat to their companies - and unlikely to report a cyber attack or investigation.
This is according to Riaan Badenhorst, MD at Kaspersky Lab Africa, who notes small and medium-sized enterprises (SMEs) do not have the resources most of the time to implement extensive security measures to protect their companies from cyber criminals.
Badenhorst says often SMEs would rather spend their budget on other 'priority'-based aspects for their company than on BYOD security.
Also, small businesses feel that mobile device security should be the responsibility of the person using the device - while employees themselves think security is the responsibility of the business.
A Kaspersky Lab report says employers and small business owners see absolutely no danger in staff using personal mobile devices for work.
The risk of data theft from an employee's mobile device is not a pressing concern for them, so they do not pay much attention to it, it says.
However, with the daily realities in cyber crime being reported on, IT security should be viewed as important for all businesses, since IT threats can lead to loss of time, money, data and reputation, and cause serious damage to organisations, he adds.
Simon Campbell-Young, CEO of Phoenix Distribution, says many SMEs are pondering whether BYOD security is a real concern for their businesses, either because they are too small, or they believe they don't have anything of value worth stealing.
"The very idea that some companies might be too small to attract the attention of cyber criminals is absurd."
The loss of important corporate data via personal devices is a common occurrence, and a negligent attitude towards the security of mobile devices could pose a serious risk to a company's business, says Konstantin Voronkov, head of endpoint product management, Kaspersky Lab.
"It is increasingly rare to come across a business professional that doesn't use a personal mobile device for work. A laptop, tablet or smartphone enables you to do a large part of your business tasks remotely, from any global location."
Along with thinking over a security strategy and choosing effective security solution that meets the needs of any organisation - big or small - businesses should educate staff and make sure employees understand security steps they should take in different situations, says Badenhorst.
Among the first steps organisations should plan to securely implement BYOD are to evaluate the use of personal devices for work and choose a cyber security solution, that would effectively protect them from malware and other cyber threats, as well as allow easy management through a single console, he adds.