Net1 goes to court over new SASSA tender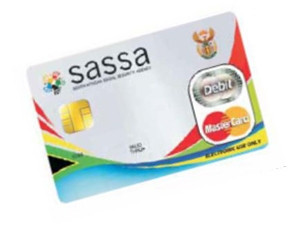 Net1 UEPS Technologies, whose contract to handle social security payments has been found invalid, has approached the Constitutional Court over issues it has with the new tender.
Towards the end of last year, the Constitutional Court ruled the tender invalid and then, in April, said the agency would have to start afresh with the R10 billion deal. The tender is currently held by Net1 subsidiary Cash Paymaster Services (CPS).
The court's declaration of invalidity was based on two grounds: the SA Social Security Agency (SASSA) failed to ensure Net1 unit CPS's empowerment credentials were objectively confirmed, and the second bidder notice did not give enough clarity around the biometric requirements, rendering the process uncompetitive.
Now, Net1 - which had been hopeful of winning the new tender - says "the tender specifications were not sufficiently clear regarding a number of critical points and failed to comply with the RFP [request for proposal] requirements specified in the court's order".
The dual-listed company says it asked SASSA to pull the tender, fix it and reissue it, but the agency declined this request and, as a result, Net1 went to the court to seek an order asking the same thing as it wishes to avoid "further delays and prejudice".
SASSA and AllPay, which lost the initial tender and then went to court over alleged irregularities in the process, have opposed Net1's application. "Similar to the original litigation that followed the previous tender process, the company believes the AllPay answering affidavit contains numerous baseless allegations regarding the company's business practices and disclosures, which the company denies," says Net1.
Other companies keen on the tender include Vodacom, with CEO Shameel Joosub having said M-Pesa could also act as a platform to pay out social grants. Requirements of the SASSA tender that M-Pesa does not currently have will be added in, and the offering already has voice biometrics, he noted.
The tender closes on 12 December.