More ructions hit Eskom's IT unit?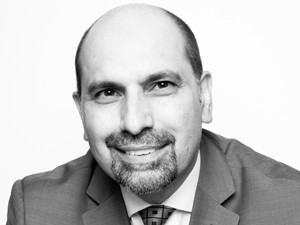 As power utility Eskom battles to keep the lights on this festive season following recent load shedding, its technology imperatives have also come under the spotlight, following rumours that CIO Sal Laher has been suspended.
A MoneyWeb report cites unnamed sources, who say Laher has been suspended, but the power utility has yet to confirm this. ITWeb's attempts to contact Laher were unsuccessful and Eskom's media desk had yet to respond to queries at the time of publication.
ITWeb previously chased up rumours that the CIO had been suspended, but he denied these at earlier this month. Laher was at work on Monday, when contacted by ITWeb, and indicated recent board shuffles initiated by government did not affect his role.
Industry veteran Adrian Schofield notes - should the power utility confirm the suspension - it would raise major concerns for stability amid recent struggles with keeping the lights on. Eskom has implemented rolling blackouts across SA in recent months, citing diesel shortages and power plant challenges.
"An operation of Eskom's scale needs an efficiently-functioning IT system as the core to its functions. At this point - with a serious crisis to confront -if they don't have united team pulling together it will severely challenge their ability to survive the crisis," says Schofield.
IT division changes
Eskom's recent voluntary separation packages process has drawn at least three applications from management members from the company's group IT division, which falls under the CIO.
Speaking to ITWeb recently, Laher said those departures would have minimal impact on the utility's operations. He noted the company will be receiving applications for packages up until the end of February, at which time these will be considered, although he did not confirm the number of applications that have been submitted thus far.
Schofield adds, while some may argue that effective systems could have spared the utility from its current operational struggles, it still needs good and stable management at the helm. "You can't use technology to make bad management more effective. You need good management first, and then you apply technology".