eWasa chairman recognised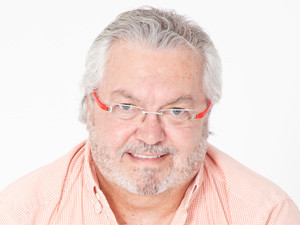 Keith Anderson, a 2012 IT Personality Award finalist, was presented with the ICT Social Responsibility Award for his outstanding pro bono work to promote responsible disposal and recycling of electronic waste in SA.
The award is presented by the Computer Society of SA (CSSA), in association with ITWeb, Gartner Africa and GIBS, and was handed to Anderson at the CSSA President's event, in Johannesburg, yesterday.
Speaking on behalf of the judging panel, ITWeb editorial director Ranka Jovanovic, said: "This year, the judges felt that one of the finalists deserved special recognition for doing selfless, tireless, and unpaid work - having made it his life's mission to fight for responsible disposal and recycling of all the stuff that our industry trades in.
"Keith Anderson has made it his life's mission to worry about what happens with all that 'stuff' when it reaches its end of life. He watches us, tech consumers, tech businesses, the country - and encourages us to make an effort to recycle. He keeps reminding us that we'd be not only protecting the environment, but also creating jobs in the process."
This award was introduced in 2005 and first presented to Kobus van Wyk, who at the time headed up the Khanya Project - a best-practice model of bringing computers to schools, by involving the community.
The e-Waste Association of SA (eWasa), an industry-accredited body for dealing with all e-waste matters, was established in 2008. It receives no government funding and Anderson works pro bono, from his home in Durban. "It's been a slow journey for the brand of eWasa to be understood," according to Anderson.
Years of working in the computer distribution sector made Anderson concerned about the quantum of tech products entering the country and its end-of-life treatment. With no official or concerted electronic waste plan in the country, he had his work cut out for him. "I'm passionate about it; I've made it my life's mission."
Anderson says e-waste is growing three to four times faster than conventional waste, and yet SA is recycling only about 12% of it. He wants to get SA to 55-60%.
A key part of that mission is to advocate for a national e-waste management policy - a grand plan that will involve the department of environmental affairs, municipalities, and captains of technology industry sectors. "We need a champion at a national level, industry involvement and constant advocacy."
Technology exists to deal with e-waste, he says, and people generally have the will to do it, "but we need legislation - possibly introduction of 'green tax' - to make responsible e-waste disposal mandatory rather than voluntary".
"The ICT sector is innovative, constantly changing, keeps us reinventing ourselves. It's an exciting industry to be in, and I want to make sure each and every device we use gets disposed of responsibly."