SA banks dabble with blockchain tech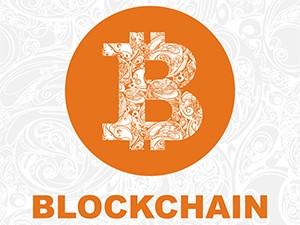 Large South African enterprises, especially banks, are beginning to dabble with blockchain technology, as they look to simplify their transactions.
Industry players say interest in blockchain among local banks is rapidly growing. They point out that blockchain technology, best-known for underpinning Bitcoin, is being explored by major organisations around world as a way to streamline the transaction process, saving time and money.
Lorien Gamaroff, CEO and founder of Bankymoon, a software company providing blockchain solutions to the financial services industry, explains the blockchain works similarly to the Internet.
"The Internet consists of millions of computers around the world which host Web sites. Instead of Web sites, the blockchain hosts a database. This database stores records of ownership and if somebody wants to transfer an asset to somebody else, they update the database. Nobody controls the blockchain and it is publicly available for anyone to use."
According to Gamaroff, there are many kinds of assets the blockchain can manage but the first and most famous is Bitcoin. "Bitcoin is a currency that is not controlled by a central bank or government and can be sent anywhere in the world without requiring a bank or remittance company."
Absolute trust
He believes the most important advantage is that nobody can manipulate or corrupt the information in the blockchain.
"This means the data can be trusted absolutely. Digital currencies, like Bitcoin, can be sent to anyone in the world almost instantly and at a very low cost. Billions of dollars are spent each year in fees by people remitting money around the world.
"These fees can be eliminated by using Bitcoin. Bitcoin can serve the billions of people around the world who do not have access to banking services. Other assets can be transferred without requiring a trusted third-party to manage the transfer. This also means a reduction in time and costs."
In a recent interview with ITWeb, Ross A Mauri, general manager of IBM's z Systems, said in SA, all the leading financial institutions have some proof of concept or early stage technology in regards to blockchain adoption.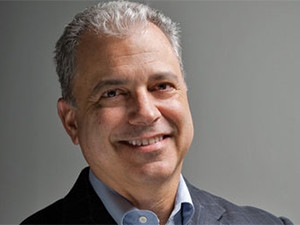 "There is a lot of interest, especially from the large banks just like everywhere else in the world. The biggest use case of the technology is Bitcoin, which is implemented on blockchain technology. However, blockchain can be implemented to many types of businesses," Mauri said.
He explained that while real-world applications are just beginning to surface, blockchain technology has the potential to transform the way business is done. "Instead of requiring a central unit to verify payments and contracts, blockchain technology uses an open source ledger framework to establish agreements between parties, reducing steps and delays in validation."
Blockchain gives commercial organisations the ability to not only link their IT systems in an open and transparent manner but also in a trusted and secure manner for moving assets around, he pointed out.
IBM recently joined the Linux Foundation's new Hyperledger, which on day one of announcement included 20 major industry players committed to collaboration on blockchain technology, and many more have joined since.
Overwhelming demand
Gamaroff notes most organisations in SA are actively investigating the potential and opportunities for this technology.
"They realise that if they choose to ignore it they might become irrelevant. There is not just a single category of business that can make use of the technology. In the same way that the Internet benefited all industries, so will blockchains."
He notes there is an overwhelming demand for experts in blockchain technologies and there are very few around.
"Almost every business and organisation around the world has realised that to ignore developments in this space could put them at risk of becoming irrelevant. Banks are particularly interested in incorporating blockchains to lower costs and speed up processes."
Dominique Collett, Rand Merchant Investments senior investment executive, says: "In 2015, we saw all the big banks in South Africa starting to engage on blockchain and what we foresee for 2016 is an aggressive move to investment in blockchain applications. Blockchain is beginning to become more mainstream and people are recognising that it is a massively powerful and transformative technology for the financial services industry.
"If we can move it into a regulated space, it is going to increase financial services access and efficiency, particularly for a continent like Africa," Collett says.