OUTsurance CEO heads to Rain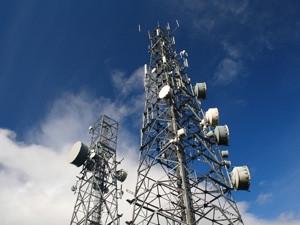 OUTsurance CEO Willem Roos is leaving the company to take up the CEO role at soon-to-be launched, Rain Mobile.
Rain Mobile will be based in Cape Town with Roos as CEO and former FNB CEO Michael Jordaan as chairman. Rain Mobile will be launching a "beta" phase before the end of 2017, according to the company.
In a SENS statement this morning, Rand Merchant Investment (RMI), OUTsurance holding company, announced Roos' resignation, which is effective 31 December.
Roos is relocating his family to Stellenbosch and will be taking up an executive position at 4G+ mobile start-up business Rain, reads the statement.
RMI says Roos remains committed to OUTsurance and will support the business through this transition. He will retain his shareholding in OUTsurance and remain on the board.
"OUTsurance has a strong management team who are deeply entrenched in the organisation, with extensive operational experience at the group. These members embody the entrepreneurial OUTsurance culture and ethos, ensuring continuity and stability of the business model.
"Willem has left a lasting mark on the OUTsurance business that he founded and on the broader RMI group. The RMI board extends its appreciation to Willem for his immense contribution, and wishes him and his family all the best in this next chapter."
Roos is expected to take up his position at Rain Mobile in January 2018.
In July, billionaire Patrice Motsepe's African Rainbow Capital acquired a 20% stake in Rain.