SAP appoints interim management team for Africa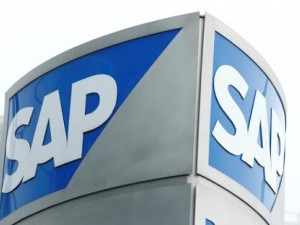 SAP Africa has appointed an interim management team for Africa after four management team members were placed on administrative leave pending the outcome of a forensic investigation into allegations related to one of its contracts.
This is after reports surfaced last week that the German-based software giant paid a Gupta front R100 million in "kickbacks" for it to access lucrative state contracts.
The new management team comprises of Ashley Boag, acting chief operating officer; Peter David, chief financial officer for SAP EMEA and now acting CFO for Africa; local ICT industry veteran Pieter Bouwer as South African MD; and Claas Kuehnemann as acting MD: SAP Africa, to whom the rest of the management team reports.
According to his LinkedIn profile, Boag is a 15-year SAP veteran with broad geographic and culturally diverse experience. He says he has led the turn-around and strong growth of multiple business areas across the EMEA region at SAP.
Boag has been regional chief financial officer of EMEA at SAP since December 2014 and served as its CFO of Latin America and The Caribbean from September 2012 to July 2013. He joined SAP in 1995 and served as its CFO and COO in the past.
In a statement issued this morning, SAP notes Kuehnemann said the priority is to ensure the business continues to focus on driving revenue and growth across its local operations.
"It is important to us that all SAP staff, clients, and partners have the support they need, and that business continues uninterrupted. We have appointed a strong leadership team to ensure our usual standards of service and strategic support are upheld."
SAP announced last week that Kuehnemann will take on the role of acting managing director for Africa with immediate effect while the company conducts its investigation into its South African operations.
Kuehnemann joined SAP in South Africa in 1992 and has held executive positions for SAP in South Africa, Europe and the Middle East.
The executive team who has been running SAP Africa before the scandal broke are MD Brett Parker, COO Mehmood Khan, SA MD Lawrence Kandaswami, and CFO Deena Pillay.