Building information modelling in data centre design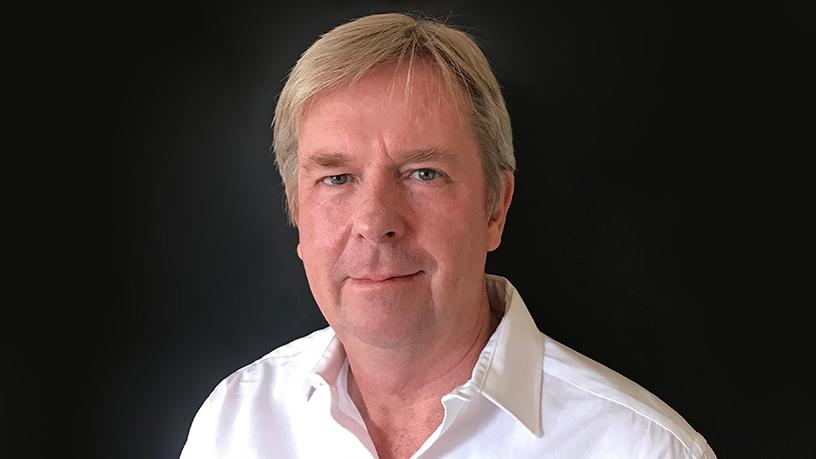 The ITWeb Data Centre Summit 2018 is the largest gathering of qualified end users of data centre architecture, infrastructure, technologies and solutions, as well as consumers of the latest trends, including cloud, Azure, blockchain, AI and ML, in South Africa.
Nick Bartels, independent data centre consultant, discusses the need for accurate spatial data when building a data centre, and why it is crucial that this is kept in mind throughout the design and construction project lifecycle to ensure that the facility is constructed accurately on time and on budget.
ITWeb: What is building information modelling (BIM) and how is it used in the construction industry?
Bartels: BIM or building information modelling is an intelligent 3D model-based process that gives architecture, engineering, and construction professionals the insight and tools to more efficiently plan, design, construct and manage buildings and infrastructure projects.
BIM solutions allow members of the construction industry to explore and evaluate a project's constructability before it is built, improve cost reliability, visualise construction processes through simulation and clash detection of services, increase coordination between engineering and design stakeholders throughout the design and construction process, and better predict, manage and communicate project outcomes.
At the end of the project, once construction is complete and the building is handed over to the client to occupy and operate, all of the design and construction information is available within the BIM.
ITWeb: Could you tell us a little more about BIM and 3D terrestrial laser scanning application and how BIM and 3D terrestrial laser scanning is used in the data centre environment?
Bartels: Large data centre projects are no different to modern intelligent commercial buildings, however data centres have increasingly large mechanical and electrical capacities for their footprint, which are significantly more than a typical office building of a similar footprint or size.
Designs of large data centres have used 3D design and drawing modelling to coordinate the electrical and mechanical services for some time, not only in the equipment plant rooms but also in the service passages around the IT equipment space, but also in the white space itself.
The coordination challenges have become increasingly difficult as more and more services are crammed into smaller spaces to meet the demands of the increasing rack densities.
The 3D terrestrial laser scanning allows for the accurate feedback between what is happening on the construction site as the construction progresses and allows you to compare the site conditions with the design model and drawings. BIM together with 3D terrestrial laser scanning helps data centre designers confirm that the equipment and distribution of mechanical and electrical services can all fit within the confines of the data centre space and the verify specific maintenance and service clearances are maintained.
The design of the data centre is a continually evolving process as the project timelines are restricted due to cost of capital and rapid deployment required, there is no time for costly reworking and adjustments of the services so it is critical to ensure everything is designed correctly and built right first time. Continual 3D Scanning and BIM integration throughout the data centre project's life cycle can be effectively used to identify deviations from the original design intent early in the construction process. These systems are also extremely useful in brownfields projects where existing buildings are converted into data centres.
ITWeb: Who would generally be a part of a data centre design team, and why? What role do they each play?
Bartels: A large data centre project will have a similar professional structure as any other commercial building, although the team is typically selected based on their knowledge and experience in designing and constructing data centres. The design team usually consists of: data centre consultant or specialist; architect; quantity surveyor; structural engineer; electrical engineer; mechanical engineer and the fire engineer although other specialist consultants may be required, depending on the size and location of the facility.
ITWeb: What are the pros and cons of these tools when designing a modern data centre?
Bartels: The pros would be: the design is more comprehensive and almost all problem areas are identified by the design team before they get to site; at completion, the client has all of the information available, not only as-built drawings but also detailed specifications of all the facility support equipment installed; time spent on site (3D data capture) is significantly less and more accurate than traditional methods; assurance that any and all relevant data from site has been captured, which in turn reduces costly changes if problems are identified too late; ability to capture and represent the data centre at varying phases throughout construction in an innovative, efficient and cost-effective way to demonstrate progress and ensure timelines are met.
The cons would be: the local construction industry still relies on the more traditional construction methods and processes and long turnaround times to identify and correct issues of design. The use of digital technology in the real estate industry is very low; professional teams make use of specialist design and drawing packages but the main contractors, and in particular the small sub-contractors use and relay of 2D drawings, they rarely have the skills to use the 3D design drawings that the professional team uses to design the facility.
ITWeb: Why are such services generally under-utilised?
Bartels: BIM and 3D terrestrial laser scanning services are generally under-utilised in Africa, and mainstream applications of the technology locally are still in their infancy. Most design teams will make use of 3D design packages like REVIT, but the full implementation of BIM is very slow. However, in progressive markets like Europe these are becoming the default standard and there are drives to make the use of BIM compulsory.
ITWeb: What are CAD design packages such as REVIT and Autocad and how are they used in the design of a modern data centre?
Bartels: REVIT and Autocad are CAD (computer aided design) packages developed by Autodesk. They are building information modelling software for architects, engineers, designers and contractors that allow users to draw and design a building and structure and its components in 3D, annotate the model with 2D drafting elements and issue them to the construction team to build from.