POPIA compliance: Seven device, data security best practices to know
Companies must begin this transition sooner rather than later, and should expect POPIA compliance to meaningfully transform their business practices.
As of 1 July 2020, major data handling and security requirements of the Protection of Personal Information Act (POPIA) are now in effect. The law allows a year-long transitional period, putting businesses that handle personal information officially on the clock to fully implement POPIA-compliant data practices by 1 July 2021.
But South African organisations should begin this transition sooner rather than later, and they should expect POPIA compliance to meaningfully transform their business practices.
POPIA requires businesses to meet particular conditions when processing sensitive personal data. This includes specific safeguards designed to defend that data from breaches and unauthorised user access. If a data breach occurs, POPIA requires businesses to notify both the data subject (person or organisation whose data was breached) and the POPIA regulator.
Penalties for non-compliance with POPIA can include up to 10 years imprisonment and fines up to R10 million, and can cause reputational harm that may be even more damaging to a business than the fine itself. However, under POPIA, no notifications are necessary in the event of a breach if the identity of the data subject is rendered impossible to establish.
At the same time, the rapid shift to work-from-home policies made necessary by the COVID-19 pandemic adds another layer of challenges to achieving POPIA compliance – especially from a device security perspective.
Allowing remote employees to use laptops, smartphones, tablets and USB devices containing (or able to access) customer data provides a boon to productivity, but it also requires especially strict safeguards. Businesses need to implement strategies that make it simple to deploy effective, POPIA-compliant device security and access controls. Demonstrable procedures are also critical to showing POPIA compliance to regulators should the need arise.
The rapid shift to work-from-home policies made necessary by the COVID-19 pandemic adds another layer of challenges to achieving POPIA compliance.
Here are seven layers of data protection that are essential for introducing POPIA-compliant device security practices to your business ahead of next year's enforcement deadline:
1) Control access
Device security begins with enforcing careful access controls. This includes controls that authenticate access to a device itself, and to any sensitive systems the device is able to reach. Enforce rules that require employees to use complex passwords, and engage in employee training that teaches employees to protect their security credentials effectively. Leverage multi-factor authentication to further ensure that only the correct users and devices can achieve access. Businesses might also encourage or even require employees to place devices into locked storage at the end of the work day for safekeeping.
2) Encrypt data
Make sure that all personal data on devices and systems is protected with encryption. Because POPIA spares businesses from notifying data subjects and regulators if breached data is unreadable and the subject can't be identified, encryption not only protects data but also protects your business from a lot of trouble in the event that an employee-used device is lost or stolen.
3) Play aggressive defence
In addition to encryption, businesses should utilise further measures that mitigate the risks of data exposure with device loss, theft, or any other unauthorised access. For example, remote access control can ensure that a device that falls into the wrong hands has all access revoked. Further, remote data quarantine or deletion goes the extra step of securing or removing all sensitive data from the device.
4) Leverage robust monitoring, auditing and reporting capabilities
Effective monitoring oversees and bolsters security measures such as encryption and strong authentication by continuously ensuring those measures are active and functional.
At the same time, the capability to verify the presence and activity of all security measures is essential to demonstrating POPIA compliance in the eyes of regulators, if and when an incident occurs. Internal auditing and reporting solutions must be in place to validate security strategies and present detailed proof of regulatory compliance – complete with historical forensic data as required under Section 19 of POPIA. Businesses that practice effective device and data security (and can prove it!) can most often avoid punishing regulatory actions.
5) Perform regular data backups
Even aside from the security benefits, implementing data backup systems that regularly and automatically back up your data to offsite locations is a best practice, providing support for both productivity and work continuity. In unfortunate cases where ransomware is able to take hold of data and systems and attackers are making demands, a safe data backup also gives you a get-out-of-jail-free card.
6) Utilise anti-virus and anti-malware solutions
Malicious software can steal data, damage systems and grant attackers access to critical internal applications. Support any data protection strategy with trusted anti-virus and anti-malware software, and ensure these solutions are present and active on every device that must be secured.
7) Maintain awareness and vigilance
Remember that ignorance is no excuse in the eyes of POPIA regulators. This makes it imperative to remain knowledgeable about all variables that represent device and data security risks to your business. This includes all security updates, policies, active scams, critical OS and application bugs, and anything else that threatens your customers' personal data and your POPIA compliance.
Leverage employee training to instil this same awareness and caution across your business. Design policies to ensure that any requests for personal data, security credentials, or monetary transfers require signoff from multiple individuals in order to thwart deceptive spearphishing or similar attacks. Leverage tools that provide automatic device recognition and device inventory management to simplify effective device security oversight.
Businesses now have under a year to make sure their data and device security measures are up to POPIA compliance standards. If your business isn't yet prepared for POPIA, don't hesitate – the sooner you begin to introduce and fine-tune your security strategy and tools, the safer your business and the personal data you work with will be.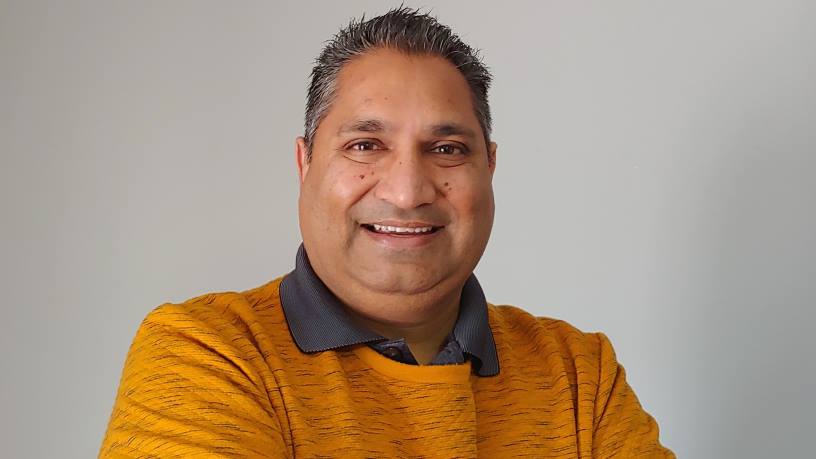 IMEA and Mauritius GM at Beachhead Solutions.

Amit Parbhucharan is the IMEA and Mauritius GM at Beachhead Solutions, a company that designs cloud-managed mobile device security tools. Parbhucharan was formerly the southern Africa manager and practice lead for HP's Information Management and Governance software portfolio, and joined HP through the acquisition of Autonomy. Prior to the acquisition, Parbhucharan was country manager for Autonomy's backup technologies, working with business partners and associates on the continent to provide the company's range of data protection, archiving and data discovery solutions to a broad spectrum of industries. He has been in the IT sector for over a decade, and specialised in data storage and data backup systems in the late 1990s. During his tenure with Autonomy and Hewlett-Packard, he played an active role in helping organisations solve their information governance challenges. This included data protection and recovery, data archiving, unstructured and structured data management, records management, enterprise content management, process workflow automation and legacy data clean-up initiatives. Parbhucharan currently serves as chairman for the Gandhi Walk Committee, an annual charity and family event in Johannesburg, and is also a member of the Information Security Group of Africa.