Security-as-a-service grows 21% in 2017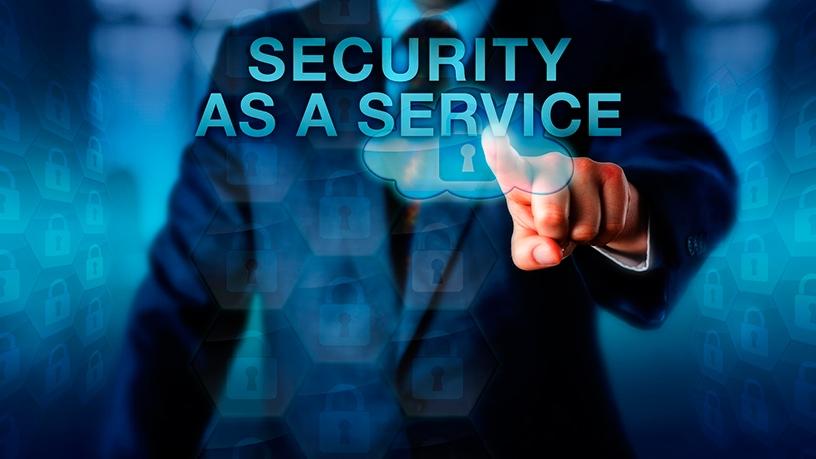 Security-as-a-service (SAAS) registered strong growth in 2017 at 21% to $4 billion, following the rise in adoption of cloud solutions for enterprises, according to technology market analyst firm Canalys.
The steep increase in adoption was mostly due to thanks to the multiple advantages SAAS offers when compared to software licensing, it notes.
The growth was double the pace compared to the rest of the security market with software and hardware growing respectively 5% and 10% year-on-year to reach $27 billion combined, says Canalys.
The market analyst firm estimates the total security market was $31 billion in 2017, up 10% overall.
Research and Markets says the security-as-a service market is projected to grow at a compound annual growth rate of 19.50% from $3.9 billion in 2017 to $9.7 billion in 2022.
"In the past year, vendors like Cisco, McAfee and Trend Micro have strengthened their cloud portfolio, which now includes a wider range of products and almost the same array of functionalities that get delivered when clients purchase a software license, says Claudio Stahnke, Canalys research analyst.
"The ability to buy these products from public cloud providers and channel partners (eg AWS marketplace) has also reduced the complexities of deploying security products and, at the same time, provided a more flexible billing process, as the customer can add and remove seats monthly."
Meanwhile, Allied Market Research says the increase in cyber crime activities, growth of the sensitive organisational data, and the growth in trend of mobile devices drives the SAAS market.
Use of cloud technology has increased prominently over the years, which has created the need to have more protected and cost-effective security solutions, it notes. Also, the strict government regulations have pushed the market to create a better integrated service complying with government regulations, says Allied Market Research.
Transparency Market Research predicts that the global cyber SAAS market is expected to reach $87 billion in revenue by 2025, rising from $31 billion in 2016. The market is estimated to expand at an impressive compound annual growth rate of 12.5% from 2017 to 2025, it adds.
The SAAS market is becoming increasingly crowded and competitive, it says. The rapid adoption of SAAS across the world has led many companies to innovate and develop cyber security solutions and services, it notes. Owing to the increased demand, a large number of start-ups have emerged in the cyber security market in order to establish significant presence, continues Transparency.
Canalys expects SAAS growth to continue strongly through 2018 and 2019, as vendors keep improving their portfolios and delivery method.
However, the reluctance to share the sensitive data, availability of free of cost security service, and the hesitation to the cloud-based security by the organisations limit the adoption of SAAS, says Allied Market Research.
Canalys says the swift shift towards a subscription-based revenue stream is posing challenges for vendors in the industry, especially when it comes to report their results to shareholders.
Symantec, for instance, missed its Q4 2017 revenue target because it underestimated the adoption of its SAAS products, it adds.
"Investors still get spooked when vendors like Symantec miss the mark, but we are not seeing the kind of panic witnessed a few years back when Adobe's stock crashed after it switched to subscriptions for its software suite. Investors are learning subscription-based revenues are not a bad thing, but are where the market is going," says Stahnke.
Despite the strong growth of SAAS, hardware and software will keep growing in 2018 and they will still represent the biggest share of the security market, it concludes.