Is wearable tech still a thing?
I have written about wearable healthcare tech before. In 2016, the idea of a device that would seamlessly integrate into every aspect of my everyday life seemed like a bit of a fetch to me. Especially here in SA, primarily because of the steep costs associated with most of the available tech at the time.
Then I got a TomTom and, coupled with Discovery Vitality, every single bit of my competitive nature kicked in. Suddenly, I could track things I had never thought important, except once a year at my physical, if then. Suddenly, connecting to other people on the same programme and monitoring their progress became an actual thing to me. Getting the reward. Beating someone to a goal. And that was just in response to a very basic bit of wearable tech.
I consider myself to be a relatively average person, but how quickly I was hooked was a little bit of an eye-opener. My brain went into overdrive and the possibilities became endless.
Any kind of wearable is dependent on large-scale data collection and analysis, backed by sound analytics and data science. That is a given. The more data companies have, the more they can do, see, analyse, innovate and offer to customers. Just ask Google. However, being innovation-minded is critical. Many companies are collecting and storing data at an unprecedented rate. Whether they are using that information successfully is something else entirely.
The ability to analyse the data fast and innovate working solutions to get to market timeously and accurately, in an industry that is saturated, will become a game-changer. The early bird gets the worm; after all, no one wants two smart watches. However, it is human nature to always want to upgrade to the latest version. Consumerism at its finest.
Lifestyle upgrade
So, what is out there to spark interest? What 'next big thing' can I get to improve my lifestyle?
Nano robots/ingestible technology: Researchers from the Polytechnique Montr'eal, The University of Montreal and McGill University recently announced a major breakthrough in the fight against cancer cells. The team developed nanotech, small and non-invasive technology that can travel through the human blood stream to deliver a precise dose of medicine by targeting active cancerous cells of tumours. The technology is expected to be in hospitals as soon as this year. Though a new approach to wearable technology, this certainly is a scientific breakthrough and a true a game-changer in cancer treatment and prolonging life.
Suddenly, I could track things I had never thought important.
Beating the sun: This one really tickles my fancy, primarily because it comes from a beauty house. A tiny sensor can be worn on fingernails, sunglasses or mobile phones that will measure individual UV levels, and store it all on a nifty app. A first of its kind, the UV sensor should be on the market by early next year.
Industrial safety: For people working in industrial, rough and loud environments, Realwear has created the Realwear HMT-1. In essence, it's an Android computer that can be worn on the user's head, replacing the touch-screen with micro-display and giving the appearance of a seven-inch tablet screen. Together with normal safety helmets and corrective eyewear, this takes hands-free to a whole new level.
Saving lives: This app automatically monitors abnormal repetitive motion and/or elevated heart rate, and notifies the wearer's emergency contacts that s/he may need assistance. Coupled with the GPS location, the wearer can get real and tangible help when it's really needed.
These are just few of the remarkable and game-changing bits of wearable technology that have been designed by people, for people, aimed at improving lifestyles and promoting better health and safety.
The information that could be gathered using devices like these will and should give rise to a whole new level of integrated living, a world in which sensors collect, collate and monitor much of what people do every day.
* Jessie Rudd is technical business analyst at PBT Group.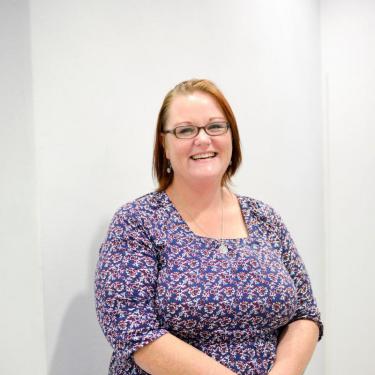 Technical business analyst at PBT Group

Jessie Rudd is a technical business analyst at PBT Group, a position she has held since 2011. In this role, she is responsible for combining data analysis assignments and researching new technologies in this space. Rudd holds training in IT (computer management) and has been exposed to a number of industries over the past 10 years, including BI, financial services, retail, market research, as well as corporate functions such as call centres, human resources and IT. This broad experience allows her to grasp the complexity attached to converting data into intelligence. Rudd has a passion for investigating new technologies and making others aware of them, as well as finding the most efficient tools for successfully undertaking a required task.