Minister puts forward ICT training at school level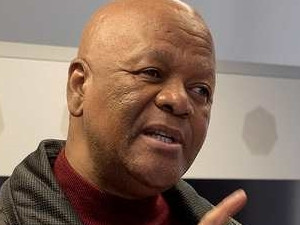 The rapid evolution of the ICT industry requires SA to build its skills base if it is to cement its position in the fourth industrial revolution. These are sentiments shared by minister in the presidency for planning, monitoring and evaluation, Jeff Radebe.
Speaking at a masterclass in partnership with Cisco and Duke University for local young entrepreneurs this week, Radebe said it is essential that training in ICT and business development becomes integral in SA's education system.
According to the minister, this would be the best way to cultivate the landscape for the prosperity of future innovators.
Radebe's sentiments echo those made by industry players and some government officials, who encourage youth participation in ICT and have pegged the industry as key to the country's future growth and addressing poverty, unemployment and inequality.
He stated: "As we exist in the digital age and in the midst of a universe that is continuously shrinking to become a global village, ICT and innovation are elements that underpin our future growth and development.
"We must raise a new generation of young people that will not be job seekers but job creators. We need innovative young entrepreneurs who will play a significant role in the renewal of our economy.
"It is our local innovators and entrepreneurs who will ultimately create the millions of jobs that we need to grow in order to have an inclusive economy."
Future of education
Radebe's comments are timely as they come in the wake of reports that the Department of Education will not make maths a compulsory subject for grades five to nine. The department has since lashed out at these reports and labelled them as "misleading".
Education experts have long been vocal about the importance of maths, science and technology in ICT learning and training.
The National Development Plan, a blueprint for how the country can eliminate poverty and reduce inequality by 2030, has identified science, technology and innovation as a pivotal sector that will assist SA to achieve its objectives.
Radebe noted that future projections indicate an estimated 65% of children entering primary school today will most likely work in roles that do not yet exist, which is a significant opportunity for youth development.
"We must expose the youth to as wide a variety of technological innovations as possible. Any initiative that seeks to empower the youth is an investment towards the future of our country," he concluded.