Tech creates new challenges for human resources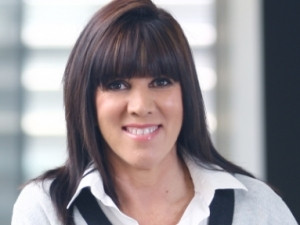 The world of human resources (HR) is changing at a speed that is leaving most HR departments behind.
This is according to Sandra Swanepoel, MD at Sage HR & Payroll, who notes new technology is bringing more transparency into the job market and into the performance of the HR department, creating new challenges for HR directors.
In a world where employees are ambitious and connected, and where business has high expectations, HR departments must become more flexible and focused, says Swanepoel.
They need to make faster decisions, even as the amount of information they need to manage grows, she adds.
Meanwhile, a volatile labour market, growing competition for scarce skills, and tighter regulation all bring with them complex and constantly evolving pressures, notes Swanepoel.
Line managers and senior management are putting more pressure on HR departments to add value to the business and to serve as their strategic partners, she adds.
As a result, HR departments need to become more tech-savvy, says Swanepoel. She points out they need to put in place systems that allow them to automate routine paperwork, make sense of growing volumes of data, and respond to the needs of the business and employees in a more agile fashion.
"Without technology, they will not be able to meet the demands they face."
Deloitte's recent report says today's organisations built around highly empowered teams, driven by a new model of management, and led by a breed of younger, more globally diverse leaders.
To lead this shift toward the 'new organisation', CEOs and HR leaders are focused on understanding and creating a shared culture, designing a work environment that engages people, and constructing a new model of leadership and career development, it adds.
Therefore, the HR function is taking on a new role as the steward and designer of these new processes, says Deloitte.
The report notes the mission of the HR leader is evolving from that of "chief talent executive" to "chief employee experience officer".
HR is now being asked to simplify its processes, help employees manage the flood of information at work, and build a culture of collaboration, empowerment, and innovation, it adds.
This means HR is redesigning almost everything it does - from recruiting to performance management to on-boarding to rewards systems, says Deloitte.
A best-practice, future-state HR technology strategy should include a systems environment that is highly configurable, creates a positive user experience, provides ongoing innovation, supports a global design, says Information Services Group. This includes analytics that enable insight into business outcomes and enables mobile access, it adds.
It's also important to apply technology for engaging, managing and retaining employees, says Swanepoel.
When it comes to managing staff, HR departments can gather rich data about the business and use it to analyse skills gaps, performance, costs, and more, she adds.
Increasingly, HR decisions about hiring and training are driven by good information housed in HR and line of business systems, notes Swanepoel.
Beyond making technology changes, enterprises must ensure service delivery excellence to achieve the overall goal of improving the user experience, says Information Services Group.
Service delivery model changes are key to HR transformation and should include evaluating new or increased use of shared services or outsourced delivery models, it adds.