Can you learn to be an entrepreneur?
Some skills can be acquired, others are innate. Entrepreneurship is a combination of both.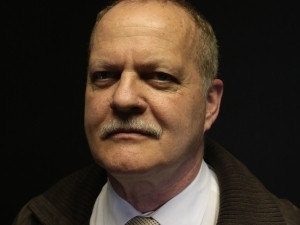 With the youth unemployment rate at an all-time high of almost 56%, and general unemployment levels at around the 28% mark, it's never been more important for South Africans to create their own employment.
Ben van der Schyff, Head of Department for Management at CTU Training Solutions, says: "The future of South Africa depends upon the 3.3 million unemployed South Africans aged between 15 and 29 years old. The answer to unemployment lies in entrepreneurial ventures - people must start their own businesses and create jobs for their fellow South Africans".
"Today's youth inhabit a world characterised by globalisation and in which mobility and soft skills are paramount. But the schooling system doesn't necessarily impart the necessary tools to learners to enable them to adapt to a world in which employment is not guaranteed," says Van der Schyff. "However, entrepreneurial training fits perfectly into this world, offering a mix of hard and soft skills."
Subjects that can improve an individual's entrepreneurial capabilities include bookkeeping to trial balance, business literacy, office and legal practice, marketing management and public relations, problem-solving, team-building, transversal competencies - such as learning to learn, social and civic competence, initiative-taking, entrepreneurship and cultural awareness. All of these skills play a vital role in assisting an individual to successfully start a business.
Van der Schyff says: "Unfortunately our school system doesn't prepare the future entrepreneur for starting a business. The good news is that there are many institutions that offer entrepreneurship training in South Africa, ranging from certificates to BCom or even Master's degrees. Despite this, we need to create a culture in our schools where entrepreneurial learning is pervasive."
He points out that young people who receive technical training learn both practical and entrepreneurial skills and, because of the greater mobility of their skillset, can be moved to where the jobs are. "Unfortunately, this is not the case with academic schooling. We need to generate greater awareness of the benefits of entrepreneurship education and help our educators to engage with it. We need to train our teachers to deliver entrepreneurial learning," says Van der Schyff.
The good news is that government is also supporting entrepreneurs in starting their own ventures. The National Youth Development Agency Grant Programme aims to provide young entrepreneurs with an opportunity to access both financial and non-financial business development support to establish their businesses. The programme focusses on youth entrepreneurs who show potential that requires development.
Just under 600 South African youth-owned enterprises will benefit from this programme, while thousands more youth will access the non-financial business support services. Young people interested in accessing the grant programme have to commit to participating in the NYDA mentorship and voucher programme for a minimum of two years.
Of course some entrepreneurs, such as Richard Branson, are self-made businessmen who acquired the necessary skills by trial and error. Van der Schyff explains why entrepreneurs are well advised to attend formal training instead of just learning as they go along: "The process of learning entrepreneurial skills together with a group of like-minded people encourages an entrepreneurial mind-set. It encourages the efficient use of the individual's creative potential and existing knowledge and skills. The student is armed with critical knowledge presented by lecturers that are also active in the business world. Formal learning also reduces the likelihood that the student will make any serious blunders and become disillusioned and discouraged."
The opportunities for those with entrepreneurial skills extend far beyond just the ability to start a business, says Van der Schyff. "We're seeing increased demand for 'intrepreneurs', people who can bring innovation to a large organisation in an entrepreneurial way. Companies need innovators in order to stay relevant. Intrepreneurs get involved in sales, marketing, product development, anywhere within the business that requires innovation."
Choosing an entrepreneurial skills provider:
* Look for a provider with a comprehensive array of course content;
* Choose a blended approach to education and training which includes the practical application of critical skills; and
* Establish whether the qualification is registered with the South African National Qualifications Authority.