100 Gauteng schools to learn code next year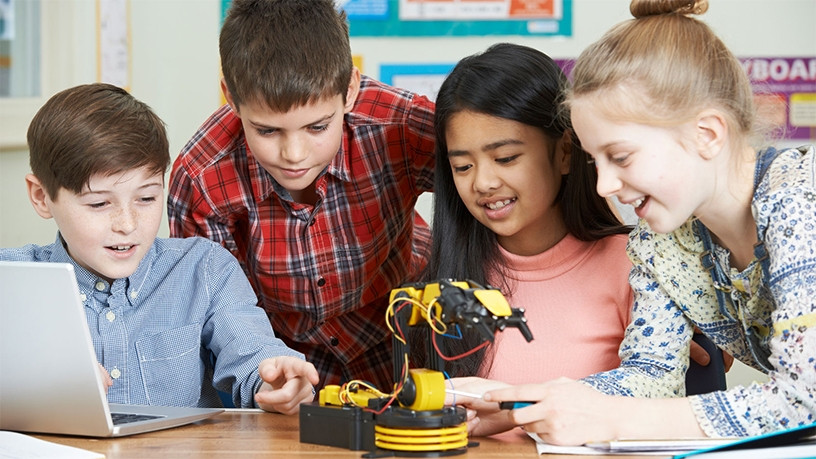 Code for Change, an organisation that wants to upskill SA's youth to solve the unemployment problem, has set up the CodeJIKA initiative, which will train Gauteng students in basic computer programming next year.
Portia Mlangeni, donor relations head at Code for Change, says coding is the skill to possess if South African youth are to future-proof their careers.
"SA still struggles with the legacy issues related to uneven distribution of equal education opportunities for its youth. However, the world is moving forward at a rapid pace of technological advancement, and many of the jobs of the future will require at least a basic understanding of computer science and coding.
"It is critical that we tackle the problem of digital skills development through broad-ranging initiatives, such as Africa Code Week, as well as more community-focused initiatives such as ours," she says.
CodeJIKA will start in secondary schools in Gauteng next year and then move into the rest of the country. It aims to reach 100 schools in Gauteng in 2018.
Learners will have in-school training and access to an online learning platform so they can work at home.
The organisation will facilitate the training of the coding skill set. Some of the facilitators will be graduates of Code for Change's REV programme.
Mlangeni says students who complete CodeJIKA will be able to create interactive Web sites, apps and games.
She says partners such as Google and SAP are critical to achieving the goal of 100 schools.
"The Google grant will allow us to create an engaging and interactive marketing and public awareness campaign, in new areas, to drive uptake of CodeJIKA."
Obum Ekeke, Google head of computer science education programmes, UK and Africa, says the company's commitment to prepare 10 million people in Africa for jobs of the future is well-supported by initiatives such as Code for Change.