Kickstarter preserves charging cables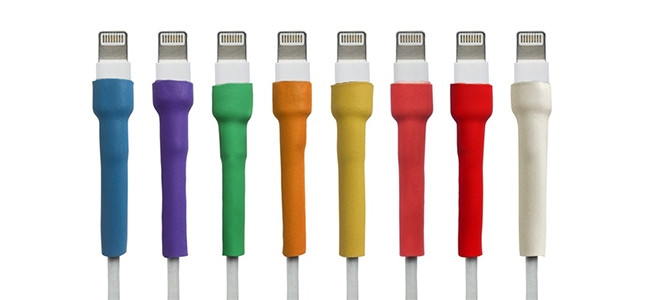 Charging cables are prone to wearing out at the connection point before they reach the end of their two-year life span. A Kickstarter campaign has come up with a way to combat this, called the Wire Protector.
It was created by a 16-year-old entrepreneur from New Jersey in the US.
Founder Jannet Khan says the idea was born when she had been through a dozen chargers. "Some had to be held in a certain position to work. Others ended up wrapped in sticky duct tape, or quit working altogether. We finally said enough! We went looking for a permanent solution. When we didn't find one, we created one ourselves."
The Wire Protector sleeve is made using heat shrink tubing which seals tightly, in 30 seconds, using a hair dryer, around the most common stress point on the charging cable. The cable retains its flexibility after it has been adhered.
Khan says while the Wire Protector is heat shrink tubing at its core, "not all heat shrink tubing is created equally. Generally, heat shrink tubing is applied using an industrial heat gun, which not everybody has at home. Most heat shrink tubing you get online or at the hardware store is either too difficult to apply or too thin to be effective."
The protector will repair already worn out cables, or can be applied to new cables to ensure they are not damaged down the line.
It comes in eight different colours and is compatible with most smartphone brands and connections, including lightning connecters, USB Type C, and micro-USB. The protectors are also backed by a lifetime guarantee.
The campaign has already raised $7 257 of the $10 000 goal, pledged by 75 backers, with 17 days still to go.