GirlCode to launch Digital Academy, incubator programme
Non-profit organisation GirlCode has introduced a series of new initiatives and programmes aimed at using tech to empower young girls and women in 2018.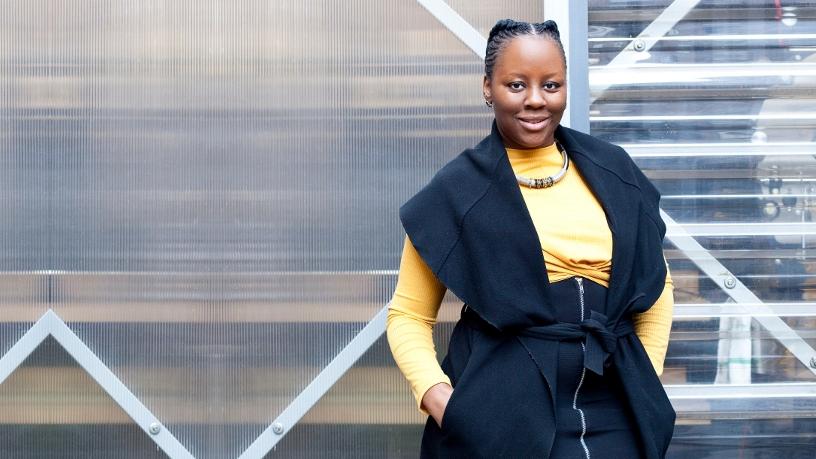 According to GirlCode, among the new initiatives planned for the coming year is the expansion of the annual hackathon and training workshops, as well as the launch of the Digital Academy, the GirlCoder Club, the GirlCode Accelerator Programme and the GirlCode Incubator initiative.
The organisations' new 2018 programme and Vision 2030 statement was announced at a recent breakfast event held in Melrose Arch, Johannesburg.
GirlCode was founded in 2014 as a female-only hackathon in a male-dominated industry. The event has since expanded with this year's hackathon attracting 117 participants and seven sponsors, including Standard Bank, Boxfusion, Entelect and MTN.
Speaking at the event, which was attended by corporate executives and public sector representatives, Zandile Keebine, GirlCode founder, explained: "We have to be intentional in our efforts and committed to bringing opportunities to girls in rural areas and disadvantaged communities. Technology is increasingly becoming part of our lives, making digital literacy fundamental for everyone. With half the population being female, if we don't start upskilling girls today, it means we're leaving half of our potential IP out of the solutions we should be creating. It's not enough for girls to simply play with technology; we have to encourage them and give them the chance to understand, create and work with it."
GirlCode's vision, according to Keebine, is to impact 10 million women across Africa in 10 years, starting with getting young girls interested in science, technology, engineering, and mathematics and to become the largest female digital academy. It aims to do this through strategic partnerships with the public sector; strengthening collaboration with similar organisations; and leveraging corporate assets in the development of ICT facilities, infrastructure and networks within schools in disadvantaged communities.
GirlCode's plans for 2018 include expansion of the annual hackathon to Cape Town and Durban - in addition to the long-standing Johannesburg event.
Through the launch of the Digital Academy, the organisation says it will provide unemployed women who have had no or little exposure to technology with basic computer skills training, as well as CV and interview guidance, over two weeks.
"Expansion of the GirlCode workshops, which provides girls with valuable skills training in everything from HTML and Java to presentation skills, design thinking and Wordpress, in the run-up to the hackathon," according to GirlCode.
A 10-month GirlCode accelerator programme will also be launched, which will give girls the opportunity to gain real-world experience, bridging the gap between academic learning and work-ready skills, notes the organisation.
Also speaking at the event, GirlCode team mentor and public policy director for Africa at Cisco Systems, Charmaine Houvet, said: "In Africa, just 5% of CEOs in the tech industry are women, which I think is a tragedy. We need to push harder for more female leaders to progress within any environment - it's not just the right thing to do; it's also a social and economic imperative. The National Development Plan 2030 states that we need to create 11 million jobs by 2030. These jobs won't come from corporates but from advocacy groups like GirlCode that are actively doing something about youth unemployment and are driving the entrepreneurial agenda."