Red Hat, Liferay in open source pact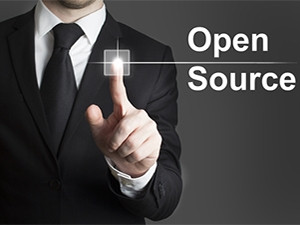 Liferay, maker of the enterprise, open source Liferay Portal, today entered a partnership with Red Hat to deliver an open source portal solution that brings together the Liferay Portal and Red Hat JBoss Enterprise Application Platform.
This collaboration includes joint go-to-market initiatives and sales efforts around Liferay and Red Hat JBoss Middleware. The collaboration aims to offer organisations the advantages of an open source stack backed by portal and application server technologies.
"Liferay Portal is a natural fit with our middleware portfolio, and we are pleased to work with their team," says Mike Piech, VP for middleware at Red Hat. "Both companies have a strong commitment to open source and approach the market in similar ways."
"This Liferay and Red Hat collaboration addresses a market need for enterprise-grade, open source options when it comes to choosing a comprehensive and scalable portal solution," says Brian Kim, chief operating officer at Liferay.
Meanwhile, in an interview with ITWeb, John Choi, Liferay's director of US operations, said Liferay and Red Hat are both committed to open source, and have similar business models.
"So, at a high-level, there is a 'personality' fit. The collaboration also makes sense from a product portfolio perspective. When we combine JBoss EAP with Liferay Portal, we can bridge the middleware layer to the end-user business application, allowing us to deliver mobile engagement and digital experience solutions to customers quickly," Choi added.
Ndagi Job Goshi, Liferay's director of business development in Africa, told ITWeb that open source allows today's enterprises and the communities engaged with their products to collaborate and achieve shared goals.
He noted the open source ethos allows more channels for inventiveness and rapid responses to users' needs. Because of this, open source software also delivers stronger security and quality, as bugs or exploits are addressed much faster than with proprietary software, he added.
"Open source also gives an enterprise more options in avoiding vendor lock-in to a single suite of compatible products, in allowing customisation of software to achieve whatever new functionality an enterprise may require as needs evolve, in being interoperable by adhering to open standards, and by typically requiring less hardware resources."
Lastly, open source software is friendlier to the bottom line, and simply represents cost savings to the enterprise.
According to Goshi, the ubiquity of open source software continues to gain ground in Africa and there is much opportunity for growth.
For starters, he explained, open source software continues to be used widely among developers across the continent.
"As this has continued, the continent has begun to slowly see greater adoption of enterprise-ready open source software among historically cautious businesses and entities. Some of the verticals on the forefront of this adoption are in the financial services, telecom and governmental spaces."