Fintech not killing banks yet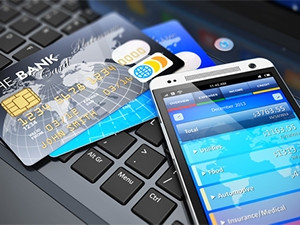 In as much as financial technology (fintech) is putting pressure on banks, it is a lot further away from a full disruption.
This is according to Graham Williams, CEO of Stanchion Payments, who notes fintech will not change an entire industry overnight.
Global investment in financial technology (fintech) ventures tripled to $12.21 billion in 2014, clearly signifying digital revolution has arrived in the financial services sector, says Accenture.
How banks rethink their business models in the long term will impact the rate and speed of their disruption by fintech, says Williams.
He believes fintech is currently an evolution rather than a revolution in re-architecting the financial sector as the core business structure of how money moves around the world remains largely the same.
In spite of how the consumer engages at point of payment, money still moves between banks - the bank that has the money (issuer) and the bank that receives the money (acquirer), says William.
Also, the market share fintech players have won away from banks is still really tiny at 1-2%, he adds.
"Things are changing at the customer experience level such as the point of issue and point of transaction, but the back-end itself, which is 90% of the functionality, will take much longer to evolve."
It is clear that the digital revolution in financial services is under way, but the impact on current banking players is not as well defined, says Accenture.
Digital disruption has the potential to shrink the role and relevance of today's banks, and simultaneously help them create better, faster, cheaper services that make them an even more essential part of everyday life for institutions and individuals, it adds.
To make the impact positive, banks are acknowledging that they need to shake themselves out of institutional complacency and recognise that merely navigating waves of regulation and waiting for interest rates to rise won't protect them from obsolescence, says Accenture.
Evan Bakker, research analyst at BI Intelligence, says banks are investing more heavily in innovation, however, they haven't yet fully diffused their innovation strategies throughout their organisations.
He says banks will have to find a way to develop new platforms while overcoming legacy infrastructure.
Success in the digital era depends on a bank's ability to respond logically to the threats and opportunities of fintech innovation, says EY.
Executives must ask themselves why, what and how they are innovating - and have great confidence that each answer is grounded in a robust growth strategy and protected by a digital risk platform, it adds.
Williams notes financial services providers need to get very clear about their value proposition, what they are good at and where they need to partner.
This is where integration comes into play - leveraging technologies to create a complete customer experience, but through partnerships and integration rather than internal developments and management, he adds.
"Existing banks will know they are winning in digital when bank valuations start to factor in the future value of proven innovation, in addition to protecting the core franchise."