PayGate acquired by East African payments firm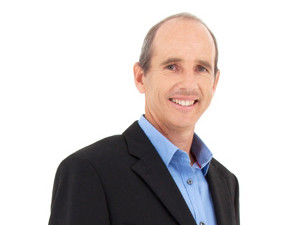 The Direct Pay Online (DPO) Group, East Africa's largest online payments processor, has acquired a majority stake in PayGate, SA's online payment processor, to create a pan-African presence.
This follows a 22 September announcement that Apis Partners had made a private equity investment in excess of R100 million in DPO, formerly known as 3G Direct Pay.
Under the deal, DPO is creating a new holding company in SA, which will be held by both 3G Direct Pay and the current PayGate shareholders. This holding company will hold a 100% shareholding in PayGate.
The headquarters of the group is in Ireland, while the pan-African office is in Nairobi. The Southern African HQ will remain in Cape Town.
DPO is a payments processing solution with operations in Africa. It serves thousands of online merchants in Kenya, Uganda, Rwanda, Tanzania, Zanzibar and Zambia, including travel and tourism-related businesses in the region.
The group says the African e-commerce market is expected to be worth $50 billion by 2018, up from $8 billion in 2013, providing a significant opportunity for entrepreneurs and investors. Although e-commerce exists as a long-term opportunity in Africa, its growth has been reasonably slow as only 26.5% of the one billion people living in Africa are connected to the Internet, it adds.
PayGate was founded in 1999 and has more than 15 years of experience in providing payment processing and merchant services throughout Southern Africa. The company enables online payments through a variety of payment solutions in SA and beyond, and supports an array of digital payment methods.
Furthermore, it has expanded aggressively into the rest of Africa and currently offers clients online acquiring in 24 African countries.
The companies believe the combination of payment solution, 3G Direct Pay and PayGate under the Direct Pay Online Group will provide a single contact point for merchants looking to accept online payments across the continent.
"We are excited about the opportunity to partner with the DPO Group in building the market-leading payments processor in Africa," says Peter Harvey, MD of PayGate.
"The merger is a landmark transaction for PayGate and a reward for our dedication to building the best-in-class platform and maintaining excellent customer service for our merchants. This is also an incredible opportunity to support our clients' expansion across the African continent through additional on-the-ground coverage across the group's countries of operation."
"The PayGate team has grown a fantastic business, centred on providing the best online payments processing solution to its merchants," says Eran Feinstein, DPO Group CEO.
"This merger allows the DPO Group to build a pan-African payments platform with a presence across eight countries and processing ability in a further 24 countries. Together, the group will accelerate the growth of online payments in Africa, as we seek to empower every person and organisation to have the option to pay and be paid online anywhere, anytime, and by any mode of payment."
Following the transaction, Harvey will continue to lead the DPO Group's activities in the SA Common Monetary Area, and will work closely with Feinstein to grow the group's business in its current markets and in new regions over the coming years.