Need for better tech powers SaaS uptake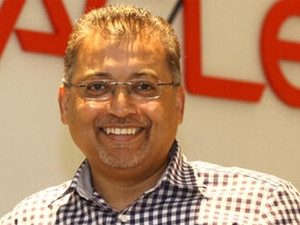 The need to access better technology and faster deployment of additional IT resources are the top two drivers for software-as-a-service (SaaS) adoption in Africa, the Middle East and Eastern Europe.
That was one of the biggest findings from an Oracle-sponsored IDC study into SaaS adoption, which also discovered that along with cost savings, process efficiencies and productivity were the key benefits to businesses implementing the cloud technology.
The survey involved in-depth interviews with CIOs and decision-makers from 160 organisations with 500 employees or more.
Delivering more projects without recruiting additional headcount (51%) and standardisation (50%) were the third and fourth key drivers. Other key reasons for adopting SaaS included access to better quality of IT skills (49%) and access to the latest software and techniques (48%).
The research showed many companies in the region have a "SaaS also" attitude, meaning when they need new or replacement applications for capability, capacity and functionality, they look at SaaS solutions at the same time as looking at other on-premises software.
The study illustrated that 48% of companies are using SaaS technology with another 31% planning to use it in the next one or two years. Some 22% use platform-as-a-service (PaaS) with a further 36% planning on using it in the next 12 to 24 months.
"Modern cloud applications from Oracle help customers reimagine business, practices, and experiences," says Dana Murugan, senior marketing director at Oracle.
"The results of the survey indicate that SaaS adoption is continuing to rise and we look forward to supporting our customers with the latest technology that will enable them to achieve business objectives."
Some 64% of the banks expect the number of SaaS users within the organisation to increase over the next year and 38% have a "SaaS first" approach. Access to better technology and IT skills were the primary drivers for SaaS, and workforce productivity was stated as being a major benefit experienced by 87% of the banks.
Rudolph Janse van Rensburg, treasury technology and director TreasuryOne, a Pretoria-based company, says there are several benefits of SaaS and outsourcing to the treasury and banking systems sectors.
Among the benefits of SaaS are its ease of deployment, predictability of cost of ownership as well as automatic upgrades, which allow for innovation.
"We have not found many organisations that have big concerns regarding SaaS as long as you explain all the security around the environment and the fact that it is easy to integrate with other systems," he says.
"Let's just say the benefits far outweigh the concerns. Organisations want to know their data is secure and that they can get it out of the system should the need arise. South African organisations like to have other global companies also use the system; so it helps that we have many very large multinationals with great reputations that run our SaaS applications."
He notes many of the large companies in SA have global footprints, especially into Africa where it is much easier to deploy a Web-based/SaaS system.