PC device market to continue decline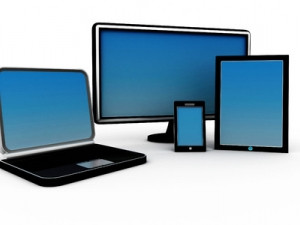 Global shipments of personal computing devices (PCDs), comprising traditional PCs, a combination of desktop, notebook and workstations, and tablets (slates and detachables) are expected to continue on a slight decline through to 2021.
This is according to the International Data Corporation's (IDC's) latest Worldwide Quarterly Personal Computing Device Tracker, which shows PCD shipments declining from 435.1 million units in 2016 to 398.3 million in 2021, representing a five-year compound annual growth rate (CAGR) of -1.7%.
IDC says while growth for the overall PCD market is not expected at any point in the forecast, there are a few interesting trends that continue to develop.
"Apart from 2018, notebook PCs [shipments] show small but steady year-over-year growth throughout the forecast. Detachable tablets and convertible notebooks, which represent newer, more versatile designs, will be the fastest growing segments in PCD with a five-year CAGR of over 14%. Ultra-slim notebooks are also expected to continue to grow quickly, with a CAGR of 11.8% through 2021," notes the report.
Ryan Reith, programme vice-president with IDC's Worldwide Quarterly Mobile Device Trackers, says looking at the PCD market collectively can be challenging because of all the different product category trends that are unfolding.
"When looking at tablets, we continue to expect that category to decline as the appeal of slate devices diminishes and life cycles for these devices look more like those of PCs four to five years ago.
"Detachable tablets will continue to grow, but we've reduced the short-term forecast on the assumption that OEMs are making a slower transition from notebook PCs to detachables than previously expected.
"The good news for this space is that both consumers and commercial buyers are opening up to Windows 10, and we are already at a point where Windows detachables represents more than 50% of shipments in the category. This should continue throughout the forecast."
Although the PC market has been on a free-fall over the past couple of years, Chinese multinational technology company Lenovo is upbeat about the South African market.
In an interview with ITWeb, Thibault Dousson, GM for Southern Africa at Lenovo, said although the PCD market in the Middle East and Africa experienced a decline of -8.8% year-on-year in Q1 2017, the South African market has been buoyant.
"It grew by 12% in Q1 2017 year-on-year and 9% quarter-on-quarter," he said, in reference to an IDC report. "The reason for this increase is the growing commercial sector; the rand strengthening slightly against the dollar, which makes pricing easier; and a reasonably flat inflation rate."
Research firm Gartner predicts the device shipment market decline is slower than in recent years and will return to growth in 2018 with a 1.6% increase in shipments.
"Overall, the shipment growth of the device market is steady for the first time in many years," says Ranjit Atwal, research director at Gartner. "PC shipments are slightly lower, while smartphone shipments are slightly higher - leading to a slight downward revision in shipments from the previous forecast."