Rainmaker Solutions SA appoints Ross Moody as MD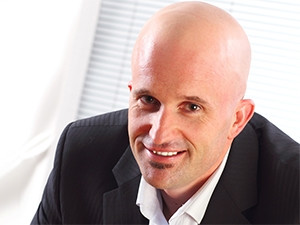 UK-based digital transformation company, Rainmaker Solutions, is expanding its South African operations through the appointment of Ross Moody, as MD for the region.
According to Rainmaker, Moody has in-depth market knowledge and vast industry expertise, and has been brought on board to proactively develop and grow both existing and new business in South Africa, and Africa as a whole.
Moody is a clinical psychologist by trade, and has 18 years' experience in ICT, channel and marketing. He has been employed in several senior management and C-level positions. Most recently, he was chief customer officer at Tarsus Technology Group. In the past he has worked at Dimension Data, Merchants and Standard Bank.
Moody says he has worked for leading international companies and remains deeply passionate about the ICT and digital transformation space.
Jan Joubert, Rainmaker Solutions CEO, says the company's expectations and outlook for the South African markets to embrace digital transformation utilising its approach are strong. "I am fully confident that Ross will prove himself well in leading our South African clients to achieve much better alignment between IT and the business."
Founded seven years ago, Rainmaker has worked with private and public sector clients at the heart of their most complex projects and programmes. "Through a combination of high-end advisory and sleeves rolled up practical support, we have earned a reputation for doing the hard things," says Joubert.
He says local organisations are tired of outdated, expensive, inflexible infrastructure, and want to move towards innovative and digitally enabled technologies, and Rainmaker has achieved this for several UK and global clients. "I am passionate about driving the same benefits into South African businesses."
According to Joubert, technology transformation is rarely aligned to the business, fails to deliver on its objectives, and based on technology that is outdated by the time it is has been rolled out. "Associated contracts are complex, ill-defined and lengthy, restricting innovation and locking organisations into solutions based on a set of requirements typically defined 12 to 18 months before the procurement is concluded. "
Rainmaker's approach is different, adds Joubert. "We have shown that it is totally possible to align the organisation to the transformation, and in fact, to succeed, you must. We achieve this through collaboration, by working with clients at every stage of the process, and building a strategy that they both own and can action."
"Let's end the vicious cycle of large scale expensive and ineffective transformation and lead the way in pragmatic measurable adaptation that will enable SA businesses to always be aligned with needs," he concludes.