Citrix helps institutions address ICT needs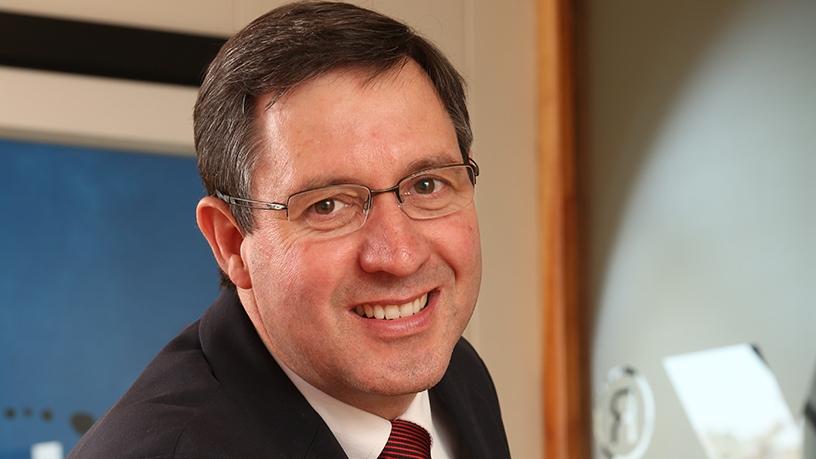 Although the education sector is rife with challenges ranging from protests, budget constraints and limited access smart learning devices, to name a few, some institutions are working to improve the student experience.
Stellenbosch University is working with Citrix to deliver ICT applications to help students simplify their learning processes and allow them to acquire knowledge anywhere and anytime.
Citrix is helping the Western Cape institution, through virtualisation technology, to deliver a collaborative learning environment across devices and locations.
Brendan McAravey, country manager at Citrix SA, says his company is working with the humanities department at Stellenbosch University to deliver applications as a service.
McAravey believes, with time, the way people learn will change, and as a result, some universities are starting to say: "If we can deliver applications as a service, we can do a lot more and at a lower cost."
"We talk about it as desktop virtualisation, whereby you are not dependent on a particular device or particular operating system. For example, if I'm a student and I've only got a MacBook, and then the university says to me: 'For your course, you have to use this particular application', and it so happens to only run on Windows, it creates all sorts of problems.
"If you deliver applications as a service, the student with a MacBook can run a Windows application as though it's locally installed on his device, but actually running in the data centre. This gives students far more flexibility in choice and that's the key thing."
Making education work
Working with Stellenbosch University, virtualisation company Citrix was introduced to the Association of South African Directors of Information Technology (ASAUDIT) as a way to support South African public universities with technology initiatives.
Since joining ASAUDIT, Citrix has showcased its technology to various institutions and seen the University of Johannesburg and North West University kick off pilot projects using its applications.
Conversations about introducing Citrix solutions at Sol Plaatje University are ongoing, according to McAravey. "There are quite a few universities that have shown interest in the technology."
He continues: "Ultimately, where you want to get is where students can connect from everywhere or anywhere and do their work.
"The place where institutions are looking to get to is for the students to launch learning applications from anywhere, because the app is not running on the students' PCs or tablets, but in the university's data centre," McAravey states.
"If, for someone reason, [students] can't get to varsity as a result of strikes, for example, they can do their tutorials from home."
Cost benefits
While some may view the concept of virtualised learning as idealistic, implementing cost-effective and scalable cloud services can address some of the ICT requirements in higher education, McAravey points out.
According to him, things like Internet connectivity in SA and limited working power of students' devices are some of the challenges that need to be worked out, but things must start somewhere in the development of educational platforms and applications.
Resourced applications help bring down the costs and give flexibility, he says: "It's very much use-case dependent, but the possibilities open up once you can deliver applications as a service.
"Providing the applications needed to help students do their studies outside of campus, delivered to them anywhere - that is where we believe it's all heading, despite the number of hurdles to overcome," McAravey concludes.