DST to host science summit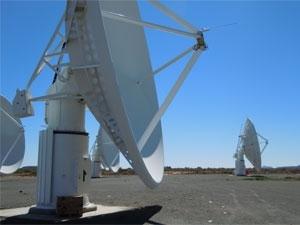 The Department of Science and Technology (DST) will host the inaugural Brazil, Russia, India, China and SA (BRICS) science, technology and innovation (STI) meeting next month, in a bid to strengthen co-operation between the countries.
The meeting, set for 10 and 11 February, will take place in Kleinmond in the Western Cape and will be attended by science ministers from BRICS countries.
Marco Antonio Raupp, Dmitry Livanov, Jaipal Reddy and Wan Gang - the ministers of science at their respective BRICS countries - are expected to join DST minister Derek Hanekom for talks as well as a visit to Carnarvon - the Square Kilometre Array (SKA) site.
"The ministers will identify and discuss mutual interests and future directions of cooperation in STI within the framework of BRICS, enhancing the ability of each country to address the challenges of global competitiveness and leadership in frontier sciences and new technologies," says the DST in a statement.
Ministers will converge on SA in accordance with an agreement reached at the fifth BRICS summit, held in Durban last year, but it is unclear what tangible short-term developments are expected.
Dr Neville Arendse, senior science and technology representative at the DST, says the delegation will exchange ideas on policy and programmes, and focus on "innovation and technology transfer, new and renewable energy, space science, aeronautics, astronomy, water resources, pollution treatment and biotechnology".
Information exchange between BRICS countries, research and training will be priority targets in the short-term, according to Arendse.
A progress report on the construction of the MeerKAT (the 64-dish radio telescope which is a precursor to the SKA) will be delivered by project director Dr Bernie Fanaroff when the ministers conclude their visit.