'Third platform' ushers tech shifts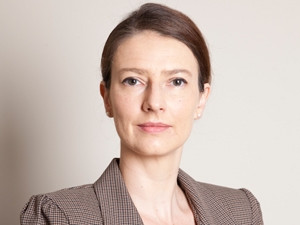 At the tail end of 2014, dynamic innovations and ideas are changing the IT industry, and the biggest change to have influenced IT over the past few years is what IDC calls the "third platform".
So said Lise Hagen, IDC's research manager in Africa, delivering the keynote address at the IBM Cloud Executive Forum in Hyde Park, Johannesburg, yesterday. The event was held in partnership with ITWeb.
IDC defines the third platform as IT built on mobile devices, cloud services, social networks and big data analytics.
According to Hagen, there are not only millions of devices, but millions of users and applications with terabytes and petabytes of data, which is all linked to the cloud, big data, social business and mobility.
All of this not only coming from services providers, but from line-of-business and IT departments, resulting in so much data and innovative solutions, said Hagen.
She pointed out some of the changes transforming businesses are because of an increase in smartphone shipments.
"We have seen it in South Africa where smartphone adoption is increasing at a rapid pace and will continue to do so as the price goes down and smartphone use becomes ubiquitous."
These changes have created big data which can be a competitive advantage if organisations pull it together and make sense of it. For data to transform an organisation, it actually needs to be analysed and looked at - this is where cloud becomes powerful, said Hagen.
"All the data collected needs to go somewhere and through something, and this is where cloud becomes integral. Cloud has become an incubator of ideas that can help companies continually test, adjust and deploy new innovations more nimbly than before."
With the convergence of mobile, social and analytics, organisations are discovering new ways to engage with their customers, employees and partners. And with cloud, they're doing it quickly, iteratively and with very little risk, said Leah Parks, executive sales leader, IT infrastructure optimisation at IBM, who also presented at the event.
According to Parks, a prolific adoption of mobile phones and devices, as well as smarter products and instrumented enterprise assets, is driving an explosion of data, and enabling new insights from analytics, as well as new opportunities for business.
In turn, big data is placing greater demand on existing infrastructures, driving a need for instant access to resources - compute, storage and network - as well as analytics, and other core business and IT applications, she added.
She pointed out, to gain unique competitive advantage; lines of business are increasingly turning to public cloud to quickly access new capabilities and improve time to market for products and services.
This puts greater pressure on IT leaders to continue to work strategically with lines of business and achieve the right mix of computing models to seamlessly meet unique business requirements, said Parks.
Businesses should prepare for IT disruption even if it's scenario-based, address security concerns and ultimately create an IT architecture that will serve both the business's customers and employees, concluded Hagen.