Instagram 'finally' offers multiple account support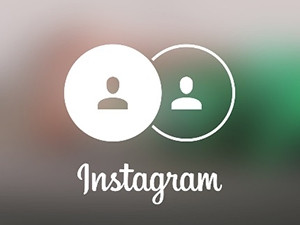 Photo-sharing app Instagram has confirmed the arrival of support for multiple accounts, which will allow Android, iOS and Windows Phone users to easily switch between using different accounts within the app.
The feature is particularly important for business purposes, as many bloggers, small business owners and corporate social media managers run multiple Instagram accounts at once. For example, they might run a personal account for themselves and an account for their blog or business, or one for each business whose social media they manage.
Third parties
Until this point, multiple account users have resorted to third-party plugins to squeeze account-switching functionality out of Instagram.
While the app has previously tolerated third-party developers, in November it announced changes in its developer policy to restrict nearly all third-party apps that allow users to view their Instagram feed outside of the app.
These include several apps that give users functionality the app does not intrinsically support, such as the ability to "regram" or re-post another user's Instagram photo.
Long-awaited
Instagram has been testing its multiple accounts feature on Android since November and on iOS since last week. The app confirmed on Monday that all users of Instagram version 7.15 will have access to the feature within a few days.
Tech bloggers and Twitter users greeted the news with exclamations such as "finally!" and "it's about time", alluding that the social network lags behind its peers in adding this functionality.
Facebook, for example, has allowed users to flip between their personal accounts and the numerous pages they manage for years now. It also allows multiple users access to the same "page" account.
Twitter offers a similar feature by allowing multiple users to access the same advertising account by first logging into their personal account, which must have been granted access to the advertising account.
It is unclear whether Instagram will allow multiple users to access the same account from different devices.