Altron loses over R1bn in revenue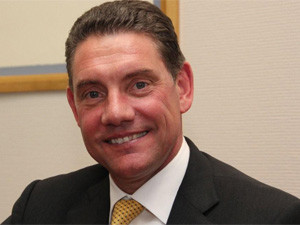 Altron's full year headline earnings per share (HEPS) fell to a loss of 145c from profit of 94c posted in the prior year.
This as the company lost over R1 billion in total revenue for the year ended 29 February. Revenue declined by 4% to R26.6 billion. However, if looking only at revenue from continuing operations, it was up 20% to R14.4 billion.
"We produced a strong performance from our core IT businesses, but this was insufficient to offset the decline in profit levels and losses incurred at Altech Autopage, Altech Multimedia and the Powertech businesses," says CEO Robert Venter.
"Many of these businesses were affected by difficult macro-economic conditions, namely the worsened situation in the South African economy and the ongoing challenges created by a lack of demand from Eskom and other large power users."
The JSE-listed company reported a basic loss per share of 259c compared to a basic loss of 3c reported in the prior year. Earnings before interest, tax, depreciation and amortisation (EBITDA) also reduced by 73% to R376 million. This despite an ongoing strategy to refocus on its core performing telecommunications and IT assets, and limit its exposure to the manufacturing sector.
"This has included finalising certain key disposals, realising cash to reduce the Altron group's borrowings, transitioning from a family-managed business to an independent management structure, and continuing to focus on the remaining disposals of identified non-core manufacturing businesses," according to Venter.
The company says it has made good progress in this regard with the sale of two significant assets, Altech Autopage and Aberdare Cables.
"There are further initiatives under way to refocus the group as a smaller but more agile company focused on the telecommunications and information technology space - areas where we have a demonstrated market leadership position," Venter says.
Core operations
Altron says its core operations delivered satisfactory results, with the IT operations generally posting results ahead of expectations.
The Bytes UK business saw revenue increase 36%, while EBITDA grew 32% ? although approximately 15% of this growth can be attributed to the depreciation of the rand against the British pound.
Bytes Secure Transaction Solutions, which includes the businesses of Bytes Healthcare Solutions, Altech NuPay and Altech Card Solutions, continued to perform well. The top performer was Altech NuPay, which achieved good revenue and profit growth, assisted by the Delter IT acquisition in December 2015.
"Revenue doubled at Bytes People Solutions following the acquisition of Inter-Active Technologies, a call centre business. While this has reduced margins in the operation, it has resulted in the achievement of critical mass in the call centre business, opening up new opportunities."
Altech Radio Holdings performed well, growing revenue by 31% and EBITDA by 14%, primarily as a result of the Gauteng Broadband Network project which is being implemented on schedule and with an enhanced scope.
Non-core operations
Meanwhile, significant losses from non-continuing (non-core) operations hurt earnings.
"Altech Autopage experienced an extremely difficult last six months as it protected its subscriber bases ahead of the disposal to the network operators in the face of ongoing delays. Its results were also affected by some of the costs of disposing of the business," the company says.
Following the disposal of Altech Autopage, approximately R1 billion of the R1.3 billion gross proceeds was received in March, with the balance expected by the end of June.
Altech Multimedia was significantly impacted by reduced order intake in its core set-top box business in Africa as a result of delays in African digital TV migration.
"Action has been taken to right-size the business with headcount reductions and the closure of the international operations. Factory overheads have also been significantly reduced, halving the break-even point from a volume perspective."
The Powertech businesses, with the exception of Powertech Batteries, continued to experience a deterioration in their performance resulting in losses, with most operations affected by "difficult macro-economic conditions".
The current financial year has seen Powertech revenue decreasing by 13%, with a substantial 171% decrease in EBITDA levels compared to the prior year. EBITDA margins also slipped from 2.7% to negative 2.2%.
Powertech has entered into legal agreements with global cable manufacturer Hengtong Optic-electric, to dispose of its majority equity interest in Aberdare Cables. Hengtong is the fourth largest cable company in China.
This transaction was approved by Altron shareholders on 22 April, and significant progress has been made in satisfying the conditions precedent, including approval by the South African and Spanish competition authorities. Proceeds are expected before 31 August.