The evolution of fraud prevention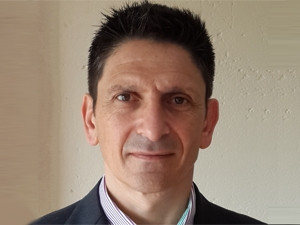 Fraud prevention specialists are grappling with ever-mounting quantities of data, but in today's volatile commercial environment, paying attention to that data is more important than ever.
Joseph Appiah Yeboah, co-founder of consultancy firm, Private-I Corp, will elaborate on this during his presentation at the ITWeb Governance, Risk and Compliance (GRC) 2015 conference. The event takes place at The Forum, in Bryanston on 24 and 25 February, and Yeboah will talk about fraud awareness and the utilisation of technology enablement.
He will present an edifying discussion on the attitudes, strategies and technology specialists need in order to combat fraud, and will provide insight into fraud detection through technology.
He will be joined by Sueneil McLeod, co-founder of Private-I Corp, who advises corporates to use their anti-fraud resources wisely to improve their fraud awareness. This includes data, technology and automated process assets.
"We are constantly bombarded with fraud, at all levels, and we need to have concerted defence strategies to manage the increasingly cross-channel sophisticated fraudster," says McLeod.
"With the recommended policies and necessary preventative and detective-tested control structures in place, on the front- and back-end, we know we've got the layers to manage the risk, even if a customer does take the bait."
Max Blecher, MD of IT governance solutions provider Virtual Alliance, will speak about IT governance in his talk: "ISO/IEC 38501: from principles to practice". He will explain how to implement IT governance using ISO/IEC 38500, as he believes it's important for companies to be practical when implementing IT governance.
"38501 provides guidance on how to identify the boardroom's agenda for IT and to translate it into actions for management," says Blecher. "This needs to be an ongoing process that matures over time."
Blecher will also look at how implementing ISO/IEC 38500 supports the IT governance requirements of the King III code. "The evaluate, direct, and monitor activities at the core of ISO/IEC 38500 places IT governance firmly in the court of the governing body, which is the key premise of King III." Blecher will also discuss how ISO/IEC 38500 supports the remaining IT governance principles of the King III code.
Click here to find out more and register to attend.