In2IT supports IDC Youth Entrepreneurial Conference and Exhibition - aims to build partnerships for ignition of youth entrepreneurship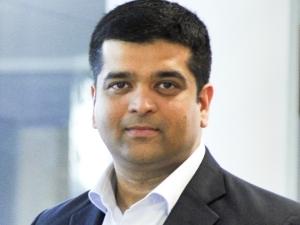 In2IT is participating in this year's IDC Youth Entrepreneurial Conference and Exhibition as an independent exhibitor. The national event will be hosted by the IDC from 18 to 19 October and is aimed at tackling issues facing South Africa's youth that hinder the uptake of entrepreneurial opportunities in country. It will also drive awareness of the IDC's unique offering for entrepreneurs between the ages of 18-36 years and highlight the opportunities that In2IT is creating in order to support entrepreneurship in South Africa.
Says Saurabh Kumar, Managing Director at In2IT Technologies: "We will utilise this platform to showcase our Youth Owned Small Enterprise Development Programme and to make the employment opportunities for young, innovative IT entrepreneurs within our industry known."
There is a shortage of entrepreneurial and IT skills in South Africa and growing the population of skilled entrepreneurs is critical for economic growth. Young entrepreneurs face many challenges yet the financial and human resource (HR) elements are most critical. Their creativity, confidence and innovation is stifled due to these challenges, which has a larger impact that in turn hinders South Africa's competitiveness through innovation.
In2IT is addressing this head on with participants of In2IT's Youth Entrepreneur Development Programme having access to an online portal and open platform known as The Idea Factory. Soon to be launched, it allows programme participants to submit their entrepreneurial ideas and concepts which will be reviewed by a panel. Concepts will be selected according to specific criteria and In2IT will assist these entrepreneurial individuals with financial and HR support. This will be done by offering them employment and a platform to fully develop their product or solution. The company will also provide access to additional resources and, at a later stage, assist them to establish their own business.
This is one of a few initiatives that In2IT runs in an effort to ramp up on their execution of skills development initiatives in line with the objectives of the National Skills Development Strategy. In2IT aims to grow a pool of suitably skilled IT resources from which they can draw to fill their own staffing needs, as well as those of other IT companies, both in South Africa and abroad.
"Participating in an event like the IDC Youth Entrepreneurial Conference is just one of the ways that In2IT plans to work with the future business leaders of South Africa," Kumar notes.
The IDC Youth Entrepreneurial Conference, built around the theme: 'Driving SA's Competitiveness through Youth Entrepreneurship', will bring together around 500 delegates, including media, potential and existing young entrepreneurs, youth enterprise organisations, relevant government departments, private sector partners and other stakeholders within the broad youth enterprise network.
"We support the focus of the event, which is to create strategic partnerships with an eye to build support networks and provide a one-stop shop platform for young entrepreneurs to source information on funding, procurement, employment opportunities and business mentorship," Kumar concludes.