Cape start-up snapped up by HP Enterprise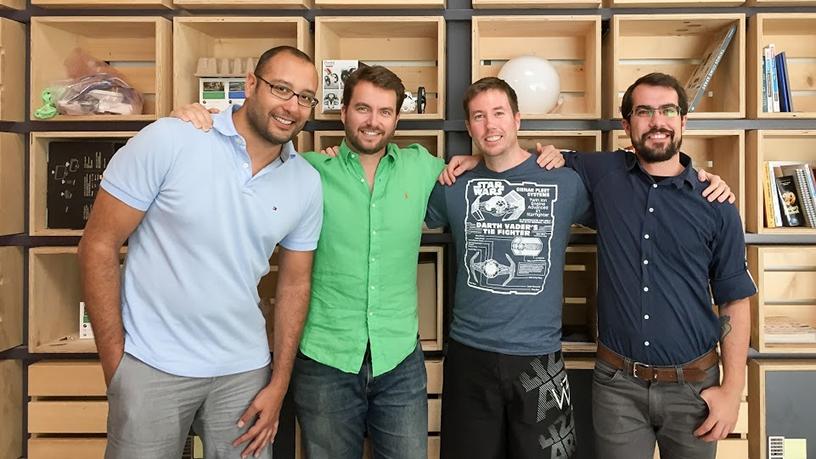 South African-based artificial intelligence (AI) start-up Cape Networks has been snapped up by US enterprise IT giant Hewlett Packard Enterprise (HPE) for an undisclosed amount.
Formerly known as Asimmetric, Cape Networks made headlines in September 2015 when it became the first South African company to join San Francisco hardware accelerator programme, Highway1. The company changed its name in 2016.
It went to Highway1 to produce the next generation of its hardware - a network sensor used to test Internet quality for WiFi providers and mobile operators.
Cape Networks was founded by David Wilson, Fouad Zreik, Ross Douglas and Michael Champanis. The company recently raised millions of dollars in seed funding from Silicon Valley venture capitalists.
In a statement, HPE says it reached a definitive agreement to purchase privately-held Cape Networks based in Cape Town and San Francisco.
The transaction is expected to close in late March or early April.
HPE was born out of the Hewlett-Packard split in 2015 when the company announced it will no longer be a single business after 75 years. Instead, it started a new era as two publicly traded companies, HPE and HP Inc.
HPE is a business-focused organisation with two divisions - Enterprise Group, which works in servers, storage, networking, consulting and support; and Financial Services.
Cape Networks will become part of Aruba, an HPE company, and will expand Aruba's AI-powered networking capabilities with a sensor-based service assurance solution that gives organisations a tool for measuring and monitoring software-as-a-service, application and network services.
According to HPE, the solution helps organisations deliver the best possible end-user experience by enabling IT to get ahead of service quality issues before they occur, accelerate time to resolution, and lower cost of operations.
It adds that due to the proliferation of mobile, cloud and the Internet of things (IOT), the need to diagnose end-user application availability and performance of mission-critical services has become essential for business success.
By applying a sensor-based and network-agnostic approach to service assurance, Cape Networks proactively tests the availability and performance of services and applications, alerting IT professionals to issues before they impact the user or the business.
Cape Networks delivers easy-to-use insights with a simple and intuitive dashboard that helps eliminate the guesswork for IT, says HPE.
It adds that Cape Networks' solution complements Aruba NetInsight, and together will deliver a comprehensive AI-powered analytics solution.
"Cape Networks strengthens and further differentiates the Aruba Mobile First Architecture with a simple and intuitive, yet powerful, approach to optimising the end-user experience," says Partha Narasimhan, CTO of Aruba.
"Mobile, IOT and cloud continue to add pressure and complexity for IT organisations. Despite this, the quality of service and experiences can't be compromised, especially for mission-critical business applications. With Cape Networks, IT can easily deploy and use a network of sensors to proactively optimise and remotely troubleshoot end-user experiences for on-premises and cloud applications such as SAP, Salesforce.com, Microsoft Office and WiFi captive portals."
"Since founding Cape Networks in 2014, we've had tremendous success with enterprise customers around the world with our sensor-based service assurance solution," says David Wilson, co-founder of Cape Networks.
"Our solution directly complements the industry-leading Aruba NetInsight solution and will help extend Aruba's leadership and contribute to Aruba's continued growth."
Wilson adds HPE will invest in growing the team based in Cape Town. "We're hiring a significant number of software engineers that want the best of both worlds - the energy of a start-up and the resources of a Silicon Valley giant."