SMSPortal buys Bulktext.ie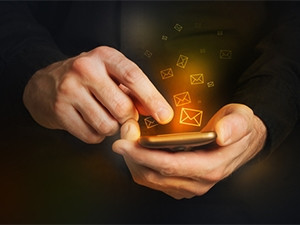 South African company SMSPortal has acquired Bulktext.ie, Ireland's largest bulk SMS provider, to increase its European footprint.
The purchase makes SMSPortal one of the world's largest bulk SMS providers.
SMSPortal started in a garage in Port Elizabeth in 2002. MD Charles Stretch says he began the company with R20 000, and mostly sent SMSes to PE nightclub goers.
It now has a presence in 150 countries, with access to 700 networks.
"Through various acquisitions, we have ballooned globally since 2013," says Stretch. "We're proud to have begun in Port Elizabeth, and fly the South African flag on our overseas visits.
"The messaging forecasts for application-to-person communication is predicted to rocket to over $78 billion by 2022, so this acquisition comes at a critical time for the business."
SMSPortal sends over 400 million SMSes a month, has a turnover of R700 million, and experiences growth of 50% year-on-year.
The company says it will continue to invest in South Africa, despite expanding globally. It has an internship programme for South African software development graduates.