Educational institutions face WiFi challenges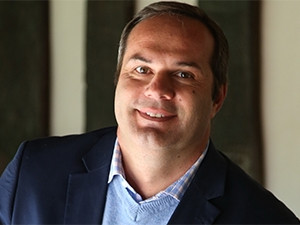 A number of educational institutions around SA have initiatives where WiFi is being deployed, but due to several challenges, the technology has not yet taken off on a larger scale.
This is according to Riaan Graham, sales director at wireless networking equipment manufacturer, Ruckus Wireless, Sub-Saharan Africa. Graham believes although the Department of Education has a real need to introduce WiFi in local schools, the roll out of WiFi is not moving as quickly as it should, and the bulk of schools in SA still lack adequate WiFi connectivity.
"We need to be aware that without technological advancement, we will struggle to provide school-going children with the best education. There are a number of building blocks which have to be in place to ensure a quality WiFi connection in schools. SA is a dispersed country, with a lot of remote areas and many schools are built in these areas. This means the infrastructure should be able to accommodate the high bandwidth capacity demand needed to efficiently deploy WiFi at rural schools. The challenge is to ensure rural schools have proper WAN connectivity, either through fibre (which will be difficult in the remote areas) or via a dedicated microwave point-to-point connectivity with high capacity," he points out.
The high costs of broadband connectivity, adds Graham, is another stumbling block facing WiFi deployment within educational institutions.
"Ensuring that the infrastructure in place services the masses adequately, comes at a price. A single classroom that can service around 50 concurrent WiFi users in a school would cost an average of R5 000 to connect - excluding the fibre connection, the switching infrastructure, and additional costs. Regardless of the WiFi infrastructure that one deploys at schools, the cost of connecting the network requires fibre, 3G or 4G, GSM technology or satellite, and these technologies are still fairly expensive," Graham adds.
With many local schools struggling financially, the government has to ensure the technology deployed serves the needs of the scholars and, importantly, is robust and sustainable, he advises.
Tim Genders, chief operating officer of Tobetsa, the platform provider for Project Isizwe, says there are many challenges that stand in the way of enabling ubiquitous connectivity in schools, the biggest being its lack of priority.
"Against the many needs in our schooling system - children arriving at school not having had breakfast, limited running water, overcrowded classrooms, etc, connectivity is seen as less of a priority in comparison. Other challenges include limited infrastructure in high density areas and a lack of collaboration between schools to find more cost-effective solutions," notes Genders.
Many South African schools, he continues, do not yet have the resources and systems in place that would allow optimal use of WiFi and a large number of underserved schools are still unconnected, or have minimal connectivity in the way of an ADSL line.
"Relative to WiFi penetration across other sectors in SA, our schools are progressing well. However, in comparison to many other countries, our progress is slow. Although ideally one would want to see deployment and penetrations happen more rapidly, it is important to understand that connectivity and the broader ICT space in schools comprise a relatively small part of education. The National Department of Basic Education and provincial education departments are increasingly innovating, allocating funding and supporting schools."
In order to meet these challenges, Ruckus Wireless says it is engaging various government departments on implementing WiFi projects in local schools, through its partner network which includes UC Wireless, EOH,IT Masters and Project Isizwe.
"The solutions that exist and work for schools are those on offer by companies and providers that are willing to innovate and work with educational institutions to meet their unique needs," concludes Graham.