SASSA to deliver plan of action for social grants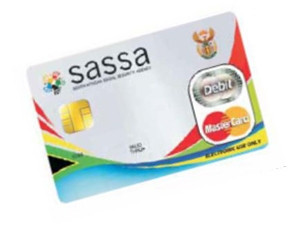 Today, the SA Social Security Agency (SASSA) is presenting a plan of action to the social development portfolio committee in Parliament on the future of social grant payments.
SASSA's presentation comes on the back of growing uncertainty on how social grants will be paid out as from 1 April 2017.
A second no-show by social development minister Bathabile Dlamini has further raised concerns whether the agency will be able to take over the payments process without any hiccups.
Similar to last week, Dlamini was scheduled to appear with SASSA to update the portfolio committee on the agency's readiness to take over payment of social grants.
Social grants in SA are currently administered and distributed by Cash Paymaster Services and Grindrod Bank, subsidiaries of US-based Net1 UEPS Technologies, after it was awarded a five-year, R10 billion tender in January 2012.
In 2014, the Constitutional Court declared the contract invalid after it emerged that irregular tendering processes were followed in the awarding of the tender.
During this time, SASSA's relationship with the Net1 subsidiaries has been strained as allegations of unlawful dealings and corruption persisted.
As Net1's contract expires at the end of March 2017, SASSA is expected to move the payment of millions of social grants in-house.
Lorraine Botha, Western Cape spokesperson on community development for the Democratic Alliance, says during the meeting with the committee on 31 May 2016, SASSA gave assurance it would assume responsibility for the disbursement of funds to beneficiaries as of 1 April 2017.
"We feel that the department has had enough time to prepare for the switchover and failing to do so will have disastrous effects on the 17 million beneficiaries."
Net1 CEO Serge Belamant has also said failure to extend the grants distribution contract beyond the end of March would be a "national disaster", according to a Bloomberg report.
Despite this, SASSA issued a statement last week, in an attempt to allay fears that social grant beneficiaries will not be paid on time, where it noted there will be no disruptions to payments.
Although there has been no clarity as to which bank or company will take over social grant payments, the SA Post Office (SAPO) has expressed interest in the business of grants distribution.
Yesterday, telecoms minister Siyabonga Cwele, deputy minister Hlengiwe Mkhize and SAPO CEO Mark Barnes delivered a progress report on the Post Office's strategic turnaround plan in Parliament.
As part of its turnaround strategy, the Post Office is banking on the business of grants distribution in SA.
During the briefing, Barnes reiterated SAPO's interest in participating in the distribution of SASSA grants.