Prasa, Huawei bring GSM-R to SA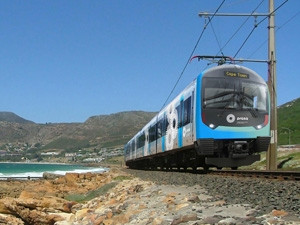 SA is a step closer to establishing the first rail operational global system for mobile communications-railway (GSM-R) network.
This is according to the Passenger Railway Agency of South Africa (Prasa), along with communications technology giant Huawei.
The five-year project will supply a digital radio communications system for passenger trains and associated infrastructure. The project is part of the a bigger 20-year modernisation strategy being carried out at Prasa, which will result in the agency being able to provide a better service to the more than nine million passengers it carries.
Contract confirmation
The R458 million project is being carried out by a consortium of Huawei and local black economic empowerment firm Altech Alcom Matomo. It includes construction, deployment and maintenance of the national network, as well as training and skills transfer.
GSM-R is considered as the standard in railway communication and is widely used across the world.
The GSM-R system put into operation a sub-system of the European rail traffic management system which improves communication quality and reliability between train operators and control centres through the provision of a wireless digital communications system of SA's commuter rail network which spans over 800km and 152 stations across the country.
The new base stations are in Gauteng, Western Cape and KwaZulu-Natal. "Construction is largely completed on these sites, with a number of them already in testing phase," says the firm.
According to the communication giant, the Huawei-Alcom Consortium's (HAC's) end-to-end GSM-R solution offers rail operational voice and data functions which enable train drivers, controllers, signalling engineers and crew members to perform day-to-day railway operations more efficiently and reliably.
"It will also provide communication services to automatic train protection systems and introduce the ability for semi-automatic train driving capacity in the network, thereby improving reliability and safety of the rail operation. In turn, this will significantly improve customer satisfaction and safety for all passengers."
Piet Sebola, Prasa group executive of strategic asset development, says the agency is proud to share this historic milestone with Huawei and HAC. "This partnership has been instrumental in enabling Prasa to achieve its railway operation improvement objectives in order to ensure we deliver dignified rail services to all our people."
Prasa woes
Meanwhile, Prasa had to face Parliament's Standing Committee on Public Accounts (Scopa) to account to the committee for the R24 billion in "irregular and fruitless expenditure" that was incurred.
The investigation into 142 cases in relation to irregular and wasteful expenditure had allegedly cost the agency R148 million, said transport minister Joe Maswanganyi in a written reply to a parliamentary question last week.
Trade unions, the National Transport Movement and the South African Federation of Trade Unions have also added their voice to the fracas, warning they are willing to take mass action unless those implicated in a Web of corruption at the agency are brought to book.