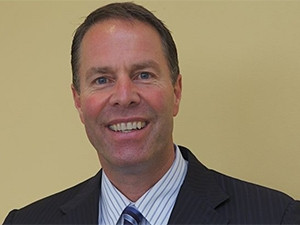 Dell's $67 billion offer to buy data storage company EMC is on track, and has cleared the regulatory approval hurdle in the US and Europe.
So said Gregg Ambulos, senior vice president global channel sales at EMC, speaking to ITWeb yesterday in Johannesburg.
Dell announced the deal in October last year and the transaction is expected to close between May and October.
The merger is currently in a holding pattern until the shareholders vote, says Ambulos. The vote is expected to happen in March-April, he added.
"The shareholders have to approve the deal but we do not anticipate any issues - we feel like it's still on track for October."
Being a very large privately held company is going to have its advantages, said Ambulos, adding there are opportunities to service partners better with a bigger portfolio.
EMC will have access to Dell's hardware and the computer maker will have access to the EMC's enterprise solutions - helping to push Dell's business from the stagnant consumer personal computing market.
Claude Schuck, channel manager.at EMC Southern Africa, says traditionally, EMC has played in the higher enterprise and the traditional Dell partners are excited about learning this trade or operating in that field and offering full product portfolio.
From an SA perspective, partners as well as businesses are excited about the merging company and the portfolio they will be exposed to when the deal closes, he added.
"Our combined portfolio is the most robust in the industry, and if you look at the opportunities that are in platform 2 and platform 3, there is really not that many companies that can satisfy the customer demands in both the platforms and EMC and Dell combined will be the power house to meet those customer requirements."
According to IDC, second platform is the PC and client-server and the third platform is the IT environment of mobile, social, cloud and big data.
However, for now it is business as usual for both companies, and EMC is currently looking at third platform as a growth market and helping businesses move to the modern data centre, said Ambulos.
"Right now we are operating as two independent companies. There is a transition team in place that is working on what the new company is going to look like and the go-to-market strategy.
"We are just focused on keeping our heads down and making sure that we address our customer requirements and drive results."
In an effort to come up with solutions that address customers' needs, 20% of EMC revenue is going to research and development, as well as mergers and acquisitions, said Ambulos.
"We will continue to make investments and continue to listen to what our customers want, their challenges and to develop solutions and offerings to make sure we address business needs. If it's something we haven't been able to develop internally then we will acquire it."
The market is moving so quickly and it goes back to who is going to address the business challenges of today and be in a position to address the organisation's challenges of tomorrow, concluded Ambulos.