MobileTV goes live with TV4U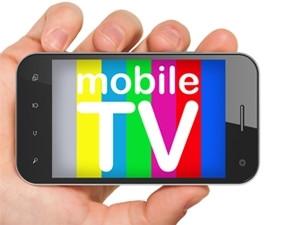 MobileTV has begun its satellite TV foray with the pilot broadcast of three free-to-view channels on Sentech's Freevision platform.
Founder and chairman Mothobi Mutloatse says, as of today, South African viewers on Sentech's direct-to-home (DTH-S) platform have access to Extreme Sport, Jim Jam and Fine Living under the banner of TV4U. He says MobileTV's full offering, which is set to go live on 1 April, will consist of 35 channels. The service will not be offered on a handheld device until the requisite licence is obtained.
MobileTV is a content aggregator that recently signed up to the Sentech DTH-S platform for distribution of its free-to-view channels within SA.
Formerly known as the MobileTV Consortium, MobileTV was initially given a non-commercial licence in September 2010 by the Independent Communications Authority (ICASA) of SA to test the technical abilities of Korean Digital Multimedia Broadcasting (DMB) over a 12-month period.
In November ICASA granted the company additional trial licences to test the DMB technology in East London, Port Elizabeth, and the Durban, Pietermaritzburg areas.
Future rollout
Now that the "logistical nightmares" are largely out of the way, says Mutloatse, the company plans to continue the rollout of pilot channels in multiples of three. "We will surprise viewers with new channels from now until launch.
"[This move] represents a milestone in the history of MobileTV since its formation five years ago when we commenced our DMB tests."
Sentech CEO Setumo Mohapi says the state-owned signal provider's mission is to provide open-access, interoperable platform services. "One of the outcomes we have always strived for from our work is an open, diversified and vibrant multi-channel content industry. We welcome TV4U into the family."
The pilot transmission will continue until 31 March. In the meantime, MobileTV says it will trial additional TV and radio channels. Some of these include The Karaoke Channel, BBC Radio, Mundial TV, People TV, Sports TV Premium, Football TV Premium, MGM movies, Zumba TV, Bollywood TV, African Movie Channel, Red Line TV and Street TV.
Mutloatse says the company has plans to introduce an interactive element for viewers, through satellite and mobile devices simultaneously. "Interactivity [will be] the killer offering."