Prepare for IOT explosion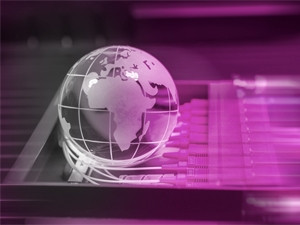 With Gartner yesterday predicting 4.9 billion "connected things" would be in use next year - a number it reckons will rise to 25 billion by 2020 - businesses have no choice but to pursue what is widely referred to as the Internet of things (IOT).
The research firm says IOT has become a powerful force for business transformation, with its disruptive impact being felt across all industries and all areas of society. Local industry watchers say, in light of this, South African companies need to address connectivity constraints and embrace the opportunities the upsurge presents.
Analysts have positioned SA as just as viable as other world markets for IOT-based technologies. A good example, says Paul Renshall, COO of Total Utilities Management Services (TUMS), is BMW's ConnectedDrive, which is being heavily marketed in SA at the moment.
"This means IOT-based services will grow organically within SA as such services mature globally. The main constraint for accelerated rollout of services will be the current limitations in terms of coverage and capacity across ICT networks, particularly mobile networks, where operators will have to invest in additional network infrastructure to keep pace with demand."
Oscar Ruiz, partner and head of AT Kearney's communications, media and technology practice in SA, notes the Global Information Technology Report 2014, which ranked 148 countries around the world according to its Networked Readiness Index, rated many African countries poorly.
Ruiz says the digital divide is one of the biggest obstacles in Africa. "However, the South African competitive market and the investments in fibre have enabled a solid infrastructure on top of which the Internet of things could become a reality."
ICT veteran Adrian Schofield notes IOT becomes possible because of the miniaturisation of the devices that need to be attached to - or embedded in - "things", and the increasing capacity of the Internet to carry data traffic.
Gearing up
Renshall says, for SA to gear up for the forecast wave of connected "things", mobile network operators in particular need to address current constraints in coverage and network capacity. "The rollout of long-term evolution services can certainly assist with addressing capacity issues, but coverage - particularly in the more rural areas - remains an issue, whereby return on investment models become strained due to the higher cost of investment required per capita in less densely populated areas."
He says pricing models also need to be considered. "Firstly, pricing for communications services within SA remains high by both African and global standards and accessibility to such services - particularly for lower LSM [living standards measure] groups ? is cost prohibitive. In addition, capped broadband and data services are the norm in SA, and to really benefit from IOT technology, access to cost-effective uncapped services are necessary to ensure data limits are not reached mid-month, resulting in suspension of service."
Ruiz says ICT service providers are at the forefront of the IOT space - not only enabling it technologically, but also educating other industries on the benefits of being part of it. "Pure ICT players and also telcos have a significant role to play as most of their products and services will be part of the IOT. "[They] needed to be part of the space already some time ago."
African IOT
FastNet, an M2M operator that forms part of the Telkom Group, last week announced its intention to build a network designed specifically for IOT in SA. The operator says it will work with global semiconductor company Semtech, using its LoRa (a long range wireless solution) technology to deploy IOT services. CEO John Myers says the technology will enable the deployment of smart grids, industrial automation, asset tracking, metering, security and "many other applications".
Meanwhile, TUMS has been contracted by the City of Tshwane to provide an electricity metering and monitoring service as part of the latter's Security of Revenue project. The project involves the deployment of electricity smart meters to 450 000 residents and businesses across the municipality. The smart meters use embedded M2M technology to communicate with the Meter Data Management System, sending consumption data in 15-minute intervals, as well as real-time status monitoring and tamper alarm information.
This morning, international non-governmental organisation Planet Earth Institute announced it would host the first-ever Africa Data Challenge, as part of its #ScienceAfrica UnConference, to be held next Tuesday. The Africa Data Challenge is a competition that invites parties to pitch their ideas for projects that harness data for real, human impact in Africa.
IOT: A few fast facts
According to AT Kearney:
1. In 2013, there were half as many IOT devices as traditional connected devices.
2. In 2020, it is predicted there will be twice as many IOT devices as traditional connected devices.
3. That means in 2020, in terms of both IOT (smart watches, washing machines, ingestible pill sensors, etc) and traditional (smartphones, computers, etc) connected devices, there will likely be about 3.5 connected devices for every person on the planet.
4. IOT is expected to be materially disruptive, impacting roughly 6% of the economy.
5. IOT is expected to create $344 billion in additional revenues.
According to Gartner:
1. 4.9 billion connected things will be in use by 2015 - up 30% from 2014 - and will reach 25 billion by 2020.
2. Gartner breaks the 25 billion figure down into 13.1 connected units in the consumer sector, 5.1 billion in generic business, 3.5 billion units in the automotive sector, and 3.1 billion in vertical business.
3. From an industry perspective, manufacturing, utilities and transportation will be the top three verticals using IOT in 2015 - all together they will have 736 million connected things in use.
4. By 2020, the ranking will change with utilities in the number one spot, manufacturing will be second and government will be third, totalling 1.7 billion IOT units installed.
5. The IOT will bring into the digital security architecture dozens of new platform options, hundreds of variations on hybrid IT/IOT integration, new standards per industry, and a new view of an application.