Are you planning your ICT infrastructure to meet your future needs?
Advanced Projects and People invests strategically in its ICT Infrastructure Division to help develop SA ICT infrastructure requirements.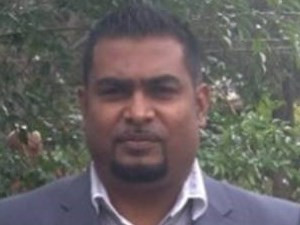 Advanced Projects and People (APP) has reviewed the current information communication technology (ICT) landscape within South Africa and has ascertained the need for companies to invest in reliable and capable ICT infrastructure to address the challenges of the future.
In line with this, APP has made a significant investment in developing their ICT infrastructure solution delivery capability. APP, a level-one BBEEE contributor offers a suite of comprehensive infrastructure services that are backed by the company's accreditations, which include Molex Authorised Installer for copper and fibre data transport solutions certification.
APP believes that planning for the future is the key to any successful ICT infrastructure implementation. "Unlike end-user devices, ICT infrastructure needs to remain in place for many years before a real Return-on-Investment can be realised," says Vinoden Govender, CEO at Advanced Projects and People. Highly skilled and dedicated teams work with customers to deliver quality communications systems that surpass customers' expectations and ensuring that the infrastructure meets future requirements.
APP offers full turnkey support throughout South Africa in the following environments:
* Structured cabling and connectivity
* Fibre optic solutions for FTTH and FTTB
* Datacentre and server room environments
* Specialised cabinets, UPS solutions and backup generators
* Portable modular data centre environments
* Enterprise switching and routing
APP has invested significantly in procuring modern testing, fibre splicing, fibre blowing/floating and impact moling equipment as well as in training for all staff on the optimum use of these devices. All technical staff members are permanently employed and operate according to national standards.
APP is able to offer best in class solutions through the ongoing:
* Investment in staff by offering technical skills training as well as health and safety training and career development;
* Investment in supply chain partnerships, thereby offering the latest technology at the best prices;
* Investment in the development of SMMEs through training and skills transfer;
* Investment in customer partnerships by offering opportunities to attend new product/technology info events; and
* Investment in our environment by encouraging and following 'green' building practices as well as being occupational health and safety (OHSAS 18001) compliant.
* Investment in our quality management (ISO9001) system to ensure consistent delivery of quality workmanship.
"Most companies and organisations have a predefined ICT strategy, and often rollout new infrastructure without taking their business strategy into account. This is the first key difference in our approach - we aim to first understand your business objectives and then design and implement the infrastructure to meet your business requirements" says Govender. APP recognises the network infrastructure of the past has little or no resemblance to that of the future; that the limited connectivity options on offer a few years ago have changed so dramatically that the provision of infrastructure is no longer within the framework of even the most progressive strategies of 5 years ago. APP can assist at any stage of an organisation's infrastructure implementation - services ranging from simple mapping and documenting an organisation's infrastructure to implementing an end-to-end infrastructure solution that supports customer business needs.
Contact the sales department on (011) 318 5040/1 or sales@approjects.co.za for tailor-made solutions and services.