Finfind goes live to help small businesses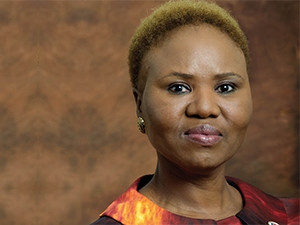 Department of Small Business Development (DSBD) minister, Lindiwe Zulu, today unveiled free online solution finfind to give small business owners access to funds.
Finfind is an initiative of the United States Agency for International Development financial sector programme and the DSBD. The mobile and Web-based tool aims to bring together financiers from the private sector and government, business consultants and the small business owner to increase access to finance.
Speaking at a launch event in Sandton this morning, Zulu said finfind aims to provide small and medium enterprises (SMEs) with adequate financial assistance.
Zulu said more than 80% of small businesses fail in their first year because of inadequate financial knowledge and support. "Access to finance is vital for the growth of small businesses."
According to USAID research, the main challenges SMEs face are poor levels of finance literacy, a lack of finance readiness, lack of knowledge of who the lenders are, and what lenders require from business owners.
These challenges are the main reasons USAID and the DSBD decided to launch finfind and make the service available to small business owners.
The DSBD says finfind will provide comprehensive financial literacy training with content specifically for entrepreneurs. It will also connect small business owners with financial lenders, provide accounting advice and offer readiness tools.
In addition, finfind will assist SME owners with links to experienced business advisors through the Institute for Business Advisors South Africa as well as a variety of small business support services.
"Government has prioritised entrepreneurship and the advancement of SMEs as the catalyst to achieving economic growth and development. We are very excited about the finfind solution and trust it will result in the provision of adequate financial assistance to SMEs nationwide, thereby ensuring the long-term prosperity of the sector," said Zulu.
Darlene Menzies, CEO of finfind, said it represents all public sector lending solutions available to small businesses and 70% of those in the private sector.
"Every single fund has been taken down to a granular level so that when an SME puts in their details they match directly with the criteria and availability of funds, which show the minimum and maximum funds available to them," Menzies explains.
"We encourage the rest of the lenders that haven't been included on finfind to join the site."
Finfind aims to reach one million small business owners over the next three years, notes Menzies.